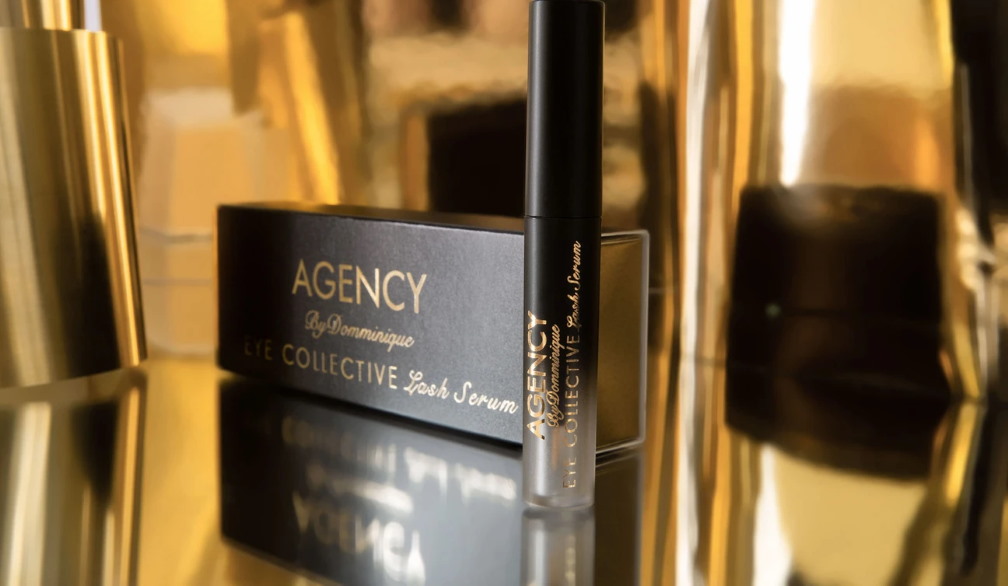 Natasha Domminique Creasey, Australian skincare entrepreneur, is warning men to be careful – as the sale of men's skincare products boom across the country and the world – with home-bound men taking more of an interest in their skin.
"Products are popping up everywhere with retinol; an extremely potent anti-ageing product. I am seeing and hearing horror stories about men splashing it on like aftershave, when it should only be used a bit at a time," Creasey said.
Natasha Domminique Creasey is an Australian entrepreneur based in Sydney, New South Wales. She is the founder and owner of revolutionary skincare brand, AGENCY by Domminique, a company with a passionate approach to the enhancement of natural beauty and skincare, boasting a womens' and recently launched mens' range of skincare.
According to Creasey, Retinol is a type of retinoid, which is made from vitamin A. The small molecules that makeup retinol go deep below the outer layer of the skin to help neutralise free radicals to increase the production of elastin and collagen.
Dangers of too much retinol
"Essentially retinol encourages basal skin cells deep below the surface to divide and multiply and this pushes epidermal cells up to the top – triggering the exfoliation process," Creasey explained.


"The problem is that too much retinol creates an abundance of new skin cells that don't function well because they have been rapidly produced and they lack the necessary characteristics to protect the skin properly.  The key role of our top layer of skin is to protect us and minimise the impact of environmental factors like harmful UV rays.  


"When we use too much retinol, our skin is more vulnerable to the sun and we know UV rays cause skin cancer.


"In addition, overuse of retinol causes skin irritations, peeling and flaking."


Experts agree that unlike other anti-ageing and acne products that remove dead skin cells, retinol creates a plumping effect that reduces the appearance of fine lines, wrinkles, sunspots and enlarged pores, as well as exfoliating the surface to improve texture, brightness and tone.
Tips for appropriate use
"Retinol is worth all it is hyped up to be – it certainly is THE anti-aging product. However, as skincare beginners dive into the world of skincare, it is critical that they're cautious of this product, Creasey continued.  
"You need to take care when using it.  Before you start using a retinol product it is important to understand the implications of using too much and how to generate the best results."
Creasey has outlined her tips on how to use the product.
Ease into it. Creasey recommends using a pea-sized amount of your retinol product for your entire face. Only using retinol sparingly is key.   
Remember sunscreen. Retinol products can make the skin extra sensitive to the sun, which can result in extreme sunburn. Applying a sunscreen that is SPF30 or higher each morning should be a staple in your routine if you're indulging in retinol products in the evening.
Don't combine use of retinol with other harsh products.  While using retinol, avoid using other products that fight acne, such as acids, exfoliates and peels. If you are not mindful of the chemical cocktail you're applying onto your face, you can risk irritating or burning your skin.
Be consistent. While some retinol serums are known for visible results within weeks, others can take up to 12 weeks for the retinol to produce noticeable changes in the skin. Ensuring you're consistent with implementing retinol into your skincare regime means that you will produce noticeable changes in the skin.
Only use respected products.  Retinol is a power product.  Only use products that are Australian-made or that are produced by well-known or respected brands.
According to Creasey, her signature AGENCY by Domminique Retinol.50 Night Serum works while men sleep to reduce expression lines and encourage healthy skin cell production. Her specially formulated serum results in an even skin tone and bright radiant complexion when applied prior to the Night Complex Cream.
AGENCY by Domminique is proudly Australian-owned and Australian-made. The business is based in Sydney, Australia. AGENCY offers worldwide fulfilment, as well as being available at selected salons and department stores. AGENCY by Domminique innovates product lines that are both unique and controlling. The exclusive combination of science ensures you have timelessly stunning lashes and beautiful skin. AGENCY also prioritises its environmental impact, practicing sustainable and fair trade commitments throughout its production line. AGENCY's exclusive men's range includes products to cleanse, tone, tighten and moisturise.