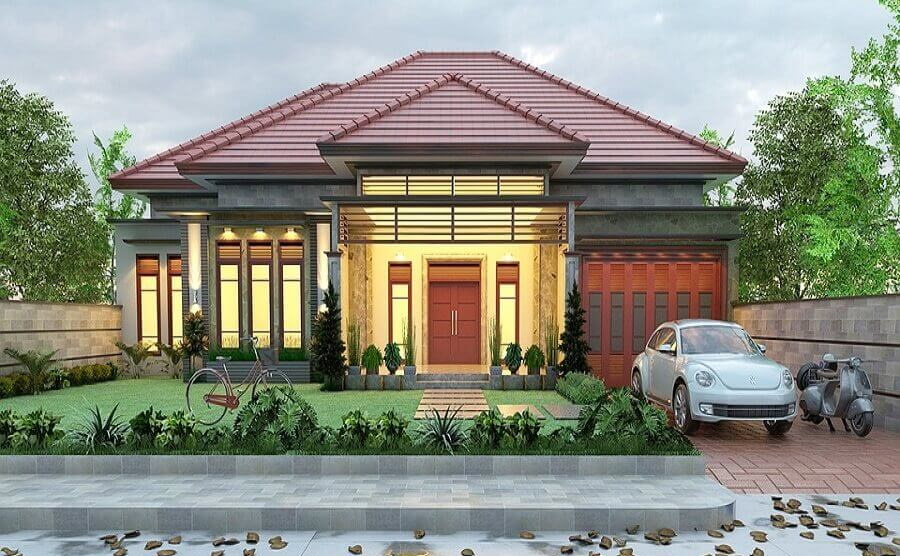 Before thinking about the differences between building vs. buying a home and what you need to consider from both, you need to know which kind of property you want. Maintaining a condo is not as same as upkeeping a country house. Therefore, you need to think thoroughly first - what would be the ideal home that will fit your lifestyle like a glove. If you don't do so, you might end up buying or building a house that doesn't work for you and your activities.
So, before going deep into this article, make a list of all the activities that you normally do in your week. For example, going to the gym, hanging out with your family, inviting friends over during the weekend, resting on the couch and watching movies, etc. Don't forget to consider your job, your hobbies and the type of transportation that you use on a daily basis. After doing that, you'll be ready to think of a home that might have everything that you need to live comfortably.
If you're the type of person that loves going to museums, coffees, restaurants or bars, then you might be a city person. Hence, you need to think about a property that is centric or near the area of the city that you love the most. Also, it needs to have easy access to public transportation and enough room for you to take your friends to your department after-party.
However, living in the city might be more expensive than other options, so you'll have to think very well about your budget.
If you imagine your life far away from civilisation without neighbours and with plenty of space to have an orchard and some animals, then the country is for you. Make sure to choose a house with a town nearby in the case that you must go to the grocery store or have a medical emergency. Also, an automobile will be a must whenever you need to buy food, clothes or other stuff that you need weekly or monthly.
Consider that you need to be a handy person because it might be possible that you'll have to take care of the reparation and maintenance of your home.
If you're a family person that will love to have more than one kid, then you'll need a house with plenty of room for everyone. It might be okay for your children to share rooms while a kid, but it will be better to provide them with a room for everyone because teenagers need more privacy. Also, make sure to have a big backyard and a kitchen where everyone can eat without being squeezed.
Furthermore, it is a must that the house is near schools, grocery stores and parks. Make sure to choose a safe neighbourhood where your kids can go out and play without you worrying about it.
Nowadays, there are plenty of jobs that require people to be constantly travelling. If that is your case, then you need a loft or a condo that will be easy to maintain. Make sure to be near the airport, public transportation or main avenues that will make you get to the airport quickly. Consider having a small kitchen if you're not going to cook due to your trips.
If you like a luxury home, make sure to use that on accessories, finishes or your furniture. And don't choose a property that needs reparations because it will take you more time to do any renovation because of your busy schedule.
If you're the type of person that does home office and prefer staying at home watching Netflix or relaxing in your free time, then you need a cosy home. You won't need any type of elegant finishes; the best would be to focus on having comfortable couches and pillows. Also, having a terrace where to hang a hammock to pass the time can be a success.
Just make sure to have a room that you can adapt as an office to do your job. Keep an eye on having grocery stores nearby and some restaurants in case that you don't want to cook.
Conclusion:
So, before even getting to know what does an architectural drafter do and how it will get you the house of your dreams, you need to consider how you want your home to be. As said before, it doesn't matter if you're going to buy, rent or build your property, you need to ponder the lifestyle that you have. If you don't fit in any of the lifestyles that we have described, then don't hesitate on picturing your perfect scenario for a house. That will help you find the right neighbourhood and home that will best suit your needs.
Author Bio:
Hello everyone, I am Ariana Mortenson, a professional writer and blogger. I write on various niches in a way that it's understandable and appealing to the people. I aim to achieve a difference through my writing which allows you to make informed and valuable choices. Follow me back on Twitter, LinkedIn and Pinterest.