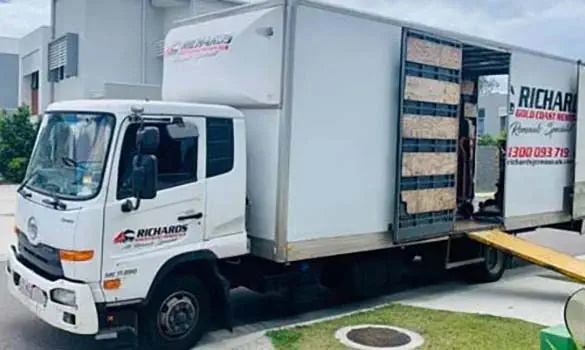 Are you looking to relocate and trying to figure out how you can save some money? Handling everything on your own, can help to slash the costs involved with the relocation. While hiring a moving company is never a bad idea, it can be very expensive, particularly if you have a lot of items that need transporting.
There are several options for completing a 'Do It Yourself' (DIY) move without using a moving company. To move from your current address to your new location, you can hire a truck, moving pods, or even a simple trailer, if you don't have many items to move.
Some items, on the other hand, are best handled by professionals only. This includes pianos, costly antiques, and other difficult-to-transport equipment such as like pool tables, home gym equipment, and so on. It is strongly recommended that you call upon the services of a specialised moving company to transport such valuables. Once the fragile items are out of the way however, ask a friend to help you pack and move your other possessions.
The following is list of essential tips that will help ensure a stress-free DIY move.
1) Ask for assistance
It's never a good idea to shoulder the entire burden of the move on your own, unless you only have a small number of belongings. If you do decide to move without the assistance of a professional moving company, you should seek to obtain the help of a friend or family member to make the whole process that much easier.
Moving large and cumbersome goods like a refrigerator, dishwasher, and other heavy items and equipment can be quite difficult, unless you're blessed with Herculean strength. In such circumstances, you should enlist the assistance of a second pair of hands to assist you in loading them onto the vehicle without the threat of injury.
2) Get a head start on your planning
To ensure a safe and responsible DIY moving experience, thorough planning is required when relocating to a new site. Your relocation schedule should be included, as well as a vehicle that is large enough to move your goods. If you're moving during the summer, it's a good idea to leave before the sun rises to avoid the dangers and delays that morning peak-hour traffic inevitably brings.
3) Pick the appropriate vehicle size
Make sure you contact the truck rental company ahead of time to confirm the truck size you'll be using for the relocation. If you're moving during peak season, you'll need to budget for the truck, moving pod, or trailer. Before you decide on a truck rental, make sure you get the right size. If you're having trouble identifying a size that meets your needs, the best option is to go with a larger vehicle. If you are renting a trailer, you must perform a test run to check that the vehicle is capable of towing the trailer.
4) Before you move, get rid of whatever you don't need
Before you start packing, make sure you get rid of anything you won't be needing at your new place. Depending on their condition and importance, the items can either be sold, donated to charity, or discarded altogether. Decluttering will allow you to make room for other necessities and ensure a quicker and easier move.
5) Pack your belongings in appropriate boxes
Before you pack all of your belongings for the move, double-check that they are properly packed in the correct box to avoid unnecessary damage. Foam pouches, moving straps, bankers' boxes, wardrobe boxes, corrugated boxes, and heavy-duty boxes are just some of the specialised boxes you can utilise for your packing.
6) Plan ahead for crucial supplies
You don't want to find yourself ready to rip the hair out of your head on your first night in your new home, just because you can't find your toothpaste. Before you move, make sure you have an essentials bag that contains your toothbrush, toothpaste, towel, body cream, pyjamas, and other necessities.
7) Consider renting a moving container
Consider hiring a moving container to make your DIY move more fun. A moving container is ideal for those who have belongings that are too large to fit into a single vehicle. A moving container can be rented and attached to a moving truck. With a moving container, you only have to load your belongings, and the moving company will transport them to your new location.
8) Make the move on a weekend
You should elect to travel on a weekend if you want a smooth ride. When it's time to relocate, doing so on a Saturday or Sunday will allow you to get everything done, without having to take a day off work.
9) Make provisions for the transportation of equipment
In addition to renting a moving vehicle, you should also budget for moving supplies. Lifting large objects in and out of your truck will be much easier, if you have the correct moving equipment. Furniture cushions, furniture dollies, and heavy-duty appliances are just a few of the moving goods you'll need.
10) Expect the unexpected
The secret to a successful DIY relocation move is to plan for the unexpected. If you're driving in the summer, for example, make sure you have sunglasses on. If you're relocating in the cold, make sure you have a heater turned on.
Conclusion
DIY house relocation can be a whole lot easier if sufficient planning is put in place. Always enlist the assistance of a friend or family member to ensure that your belongings are packed and transported safely and responsibly, helping to minimise the risk of damage to your valuable belongings.