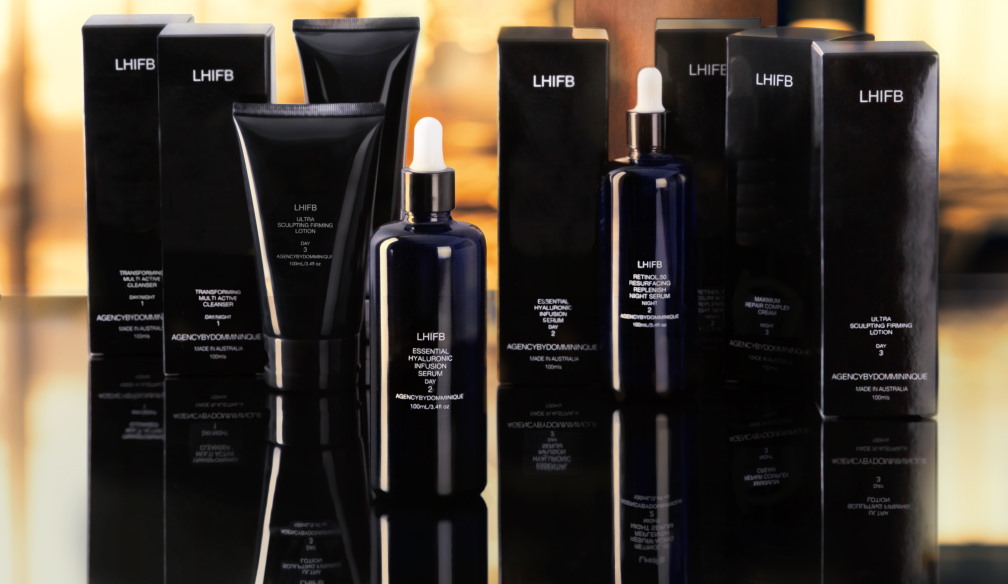 "Men have come out of lockdown with a fresh attitude towards self care. They are leaving their work-from-home offices, or couches, and virtual meetings, and entering the real world again ready to make good first impressions with a fresh face," Natasha Domminique Creasey said.
Natasha Domminique Creasey is an Australian entrepreneur based in Sydney, New South Wales. She is the founder and owner of revolutionary skin care brand, AGENCY by Domminique, a company with a passionate approach to the enhancement of natural beauty and skin care.  Boasting a womens' and recently launched mens' range of skin care, the brand is highly revered for its world leading lash serum, AGENCY Eye Collective Lash Serum, which has helped many women regrow their eye lashes after enduring cancer treatment or sustaining lash damage as result of eye lash extensions.
According to Creasey, the boom in men's skin care has been compelled by a combination of driving forces.
Making routine.
"Skin care became a foundation in many mens' morning and evening routines while spending more time at home. The experience of lockdown meant that morning would lead into evenings with no real distinction of time throughout the day – the sense of a routine completely out the window," Creasey said.
"In order to create a sense of normality in the crazy new world men found themselves in, they were drawn to things that helped create markers for time in the day. Having a morning and evening skin care routine filled that whole for a lot of people, and is something they are taking with them beyond lockdown."
Taking time out for themselves.
"Skin care is the ultimate indulgence for many people across the world; it is the opportunity to inject some luxury into your day-to-day life. For many men, they have a fresh perspective on self care and are eager to find time in their day to connect with themselves," Creasey added.
Brighter complexion and clearer skin.
According to Creasey, having clear and bright skin is directly connected to a positive body image for a lot of men. Whilst skincare has unfortunately been labelled as a women's indulgence and practice for so long, it is finally being adopted and embraced by the other gender.
Washing away the dirt and grime of the day with a cleanser, and restoring the skin with moisture and serums will breathe new life into the skin of men across the country.
An activity to do with their partner.
"A year of on-and-off lockdowns has certainly strained a number of romantic relationships. Skin care is an activity that men can do with their partners – bettering themselves side-by-side," Creasey emphasised.
AGENCY by Domminique has proudly just launched an exclusive skin care range 'LHIFTB', Let's Hear It For The Boy, that is an uncomplicated skin care system for men.
"LHIFB was created to say thank you to all the wonderful men out there, we see you and we trust your way of being in this world. We want to help men look and feel great with an effortless approach to skin care," Creasey said. 
"At AGENCY by Domminique, we have demystified the dizziness in the world of skincare to empower men to achieve their best skin. Our message is to start the morning by moisturising and go to bed with an active, restorative skincare regime."
According to Creasey, they are revolutionising men's skin care regimes to change their face for good with a step-by-step easy to follow routine.
"Each of our skin care products for men are labelled and numbered with a fool-proof skin care system. Our 'Transforming Multi Active Cleanser' is a light foaming gel cleanser that kick starts both the morning and night routine. Our 'Essential Hyaluronic Infusion System', followed by our 'Sculpting Firming Lotion' round out the morning for a lifted, wrinkle-reduced look. And the evening skin is replenished with 'Retinol.50 Resurfacing Replenish Night Serum' and 'Night Repair Complex Cream'," Creasey said.
AGENCY by Domminique is proudly Australian owned and Australian made. The business is based in Sydney, Australia. AGENCY offers worldwide fulfilment, as well as being available at selected salons and department stores.
AGENCY by Domminique innovates product lines that are both unique and controlling. The exclusive combination of science ensures you have timelessly stunning lashes and beautiful skin. AGENCY also prioritises its environmental impact, practicing sustainable and fair trade commitments throughout its production line.   AGENCY's exclusive men's range includes products to cleanse, tone, tighten and moisturise.
agencybydomminique.com