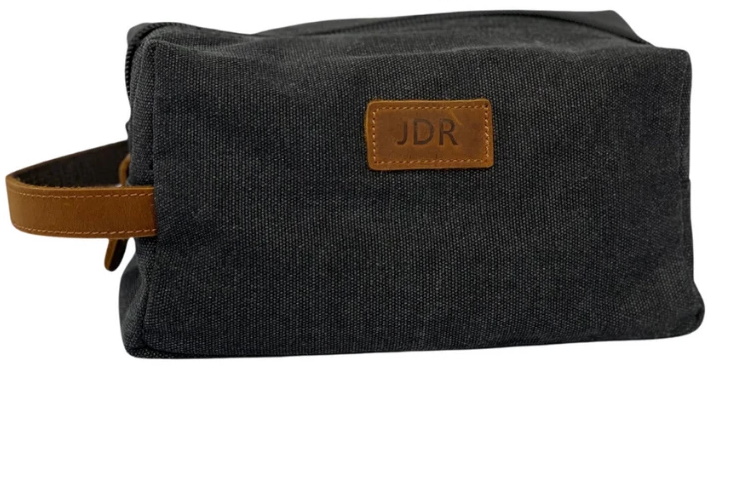 More than ever in lockdown times, it's going to be a bit of a last minute "online only" approach to shopping for Dad this year.
The latest product addition at Branche is a personalised monogram Toiletry pack which is perfect for the stylish Dad.
Whether you're going on vacation, to the gym, or just looking to get more organized—make this elevated, minimal toiletry bag part of your routine. Featuring a leather exterior end handle making it easy to carry, while zip interior pockets keep you super organized. A durable canvas shell with leather patch to personalise this perfect gift. $45.00
Features
MORE SORTING, LESS SIFTING.
Mesh pockets inside help you organize items you want to get to quickly. The main compartment fits everything else.
WIPE DOWN. SCRUB UP.
A water-resistant lining makes for easy cleaning if you need to wipe away toothpaste residue or little spills.
Branche.com.au