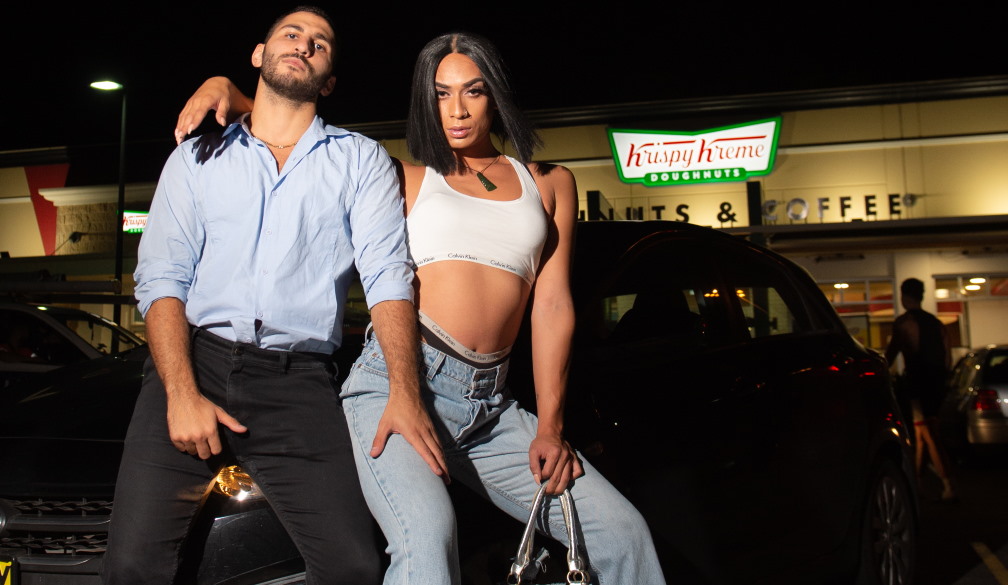 THE WEST BALL DEATH DROPS INTO CASULA POWERHOUSE ARTS CENTRE


For one night only, revelers to Casula Powerhouse Arts Centre (CPAC) will be transported to an underground Vogue dancefloor when The West Ball 2 takes over the Turbine Hall on Saturday 13th March.
The ballrooms scene we know today was born in the 1970s, starting in New York City with queer and trans communities of colour competing in "walks" of various categories that mix performance, dance and modelling.
Australia's ballroom scene began in South West Sydney around 5 years ago before quickly taking off nationally. Even with its expansion, Ballroom events remain predominately made up of POC, Indigenous and Torres Strait Islander LGBTIQ+ communities from Western Sydney.
Curated by Jamaica Slé and Father Xander Silky, members of two of the most prominent houses in Australia - House of Silky and House of Slé – The West Ball 2 is bringing ballroom back to its roots in Liverpool to give individuals out west the opportunity to be a part of this cultural movement.
Here are the categories performers will tackle at The West Ball 2:
Beginners Vogue

: In ballroom, paying respect to the fem queens (FQ) who paved the way is an essential. Performers will work the runway in a look inspired by their favourite legendary FQ.

Sneaker vs Sneaker

: Who has the freshest kicks? limited edition, brand new or vintage? This category is looking for the set that runs the streets.

Pretty Boy Realness vs Area Realness

; Books or the streets? Who will rule supreme? The school boy headed to the Liverpool Library or the one smoking durries out the front?

OTA Team Runway

: As the Western Sydney infrastructure and roads are ever expanding, this category encourages performers to serve traffic control in a pair.

MF vs FF Face

: Natural beauties, bring it in a washed face. Bare it all for the prize. Only the realest will win!

Old Way

: Suit up and wake up! Performers will need to bring it in their best classy look.

FQ Sex Siren

: Performers bring it as the girl next door who is also a vamp behind closed doors.

FF

(female figure) Tag Team

: inspired by the Clermont twins, the voguers will shake the room with their performance together.

OTA (Open to all) Performance:

An inclusive category giving all gender expressions the opportunity to perform and eat the runway, suited in a monochrome look to take home the grand prize!
Father Xander Silky said, "West Ball 2 is a pioneering queer and trans event held out west. Queer and trans people are often neglected by organisations out west and are forced to come into the city or Inner West for safe spaces and events. The West Ball 2 is pioneering the change in creating spaces for the QTBIPOC out west. Lead by queer and trans individuals, The west ball is history in the making and culturally significant to the community in Western Sydney." 
The West Ball 2 is an alcohol free event for audiences aged 16 and up. Tickets are $15 and can be booked at https://www.eventbrite.com.au/e/the-west-ball-2-tickets-140741015165?aff=
For further information visit www.casulapowerhouse.com
Stay up to date through: www.facebook.com/casulapowerhouse
The Details
What: The West Ball 2
Where: Casula Powerhouse Arts Centre
When: Saturday 13 March 2021, 6-11pm
Tickets: $15