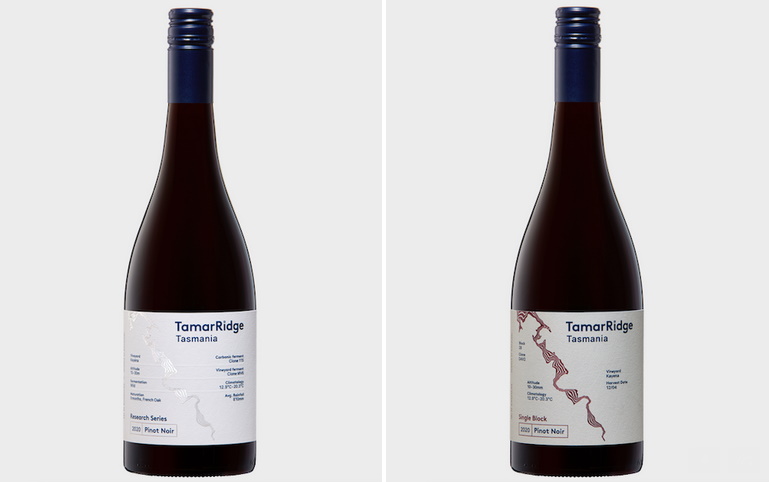 Known for being Pinot Noir makers first, winemakers second, Tamar Ridge take their obsession with all things Pinot Noir very seriously. In fact, they have a saying: it takes 50% Sidney Nolan and 50% Albert Einstein to craft the perfect Pinot Noir. That is to say, it's about balancing the art of winemaking with the science of discovery to master a nuanced and truly extraordinary grape variety.
And fatherhood could be said to have the same approach: Finding the balance between the art of exploring and discovering what works for you and listening to others who might be more knowledgeable (the science).
In line with Father's Day 2021, Tamar Ridge is releasing two new vintages of their top-most Pinot Noirs that are ideal gifts for either new fathers or the seasoned professional.
Tamar Ridge Research Series Pinot Noir 2020 - RRP. $50.00
Tamar Ridge's Research Series are experimental wines, and like new fathers, allows some sort of trial and error process where new techniques in both the vineyard and winery are encouraged and celebrated. It's a place where boundaries can be pushed.
The 2020 Research Series Pinot Noir is only just Tamar Ridge's second release in the Research Series. The wine is bright ruby in colour with lifted aromatics of sarsaparilla and crunchy red fruits. There is also an underlying herbaceous and a smoky, toasty complexity. Enjoy now or cellar for up to six years.
Tamar Ridge Single Block Pinot Noir 2020 - RRP. $100.00
This wine is made from a single Pinot Noir clone nestled from Block 28 in Tamar Ridge's award-winning Kayena vineyard. Only made in the best years, this clone is special (much like dads) and has been identified as having unique qualities and complexity nurtured within Tasmania's cold climate. 
The 2020 Single Block Pinot Noir is d

ark ruby in colour with rich red fruits, savoury spice complexity and a great mouthfeel. It showcases finesse, balance and good length. An elegant Pinot Noir from the Tamar Valley, the 2020 vintage will age gracefully; making it the perfect wine to enjoy now or save for another special occasion.