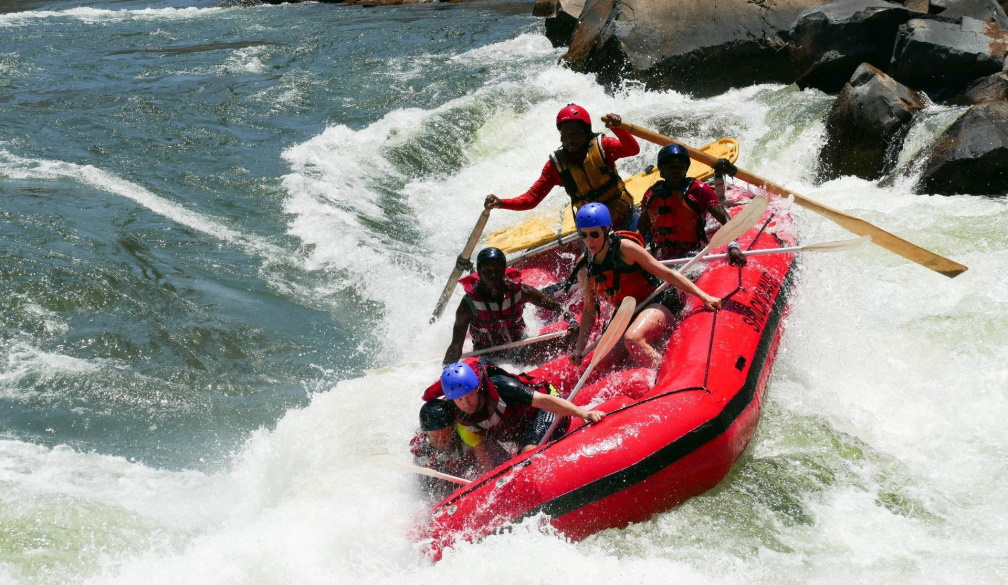 The last couple of years took quite a heavy toll on every one of us. And now, when the pandemic, lockdowns, and an unbearable level of uncertainty are slowly becoming a thing of the past, it is only natural that you want to go out on a vacation and blow off some steam.
And is there any better way to do that than by using your holiday trip for rafting? This activity is very fun, challenging, and healthy and you can even make it a part of a grand seasonal road trip. You also get an opportunity to spend some quality time in intact nature, and the adrenaline rush that kicks in once you start speeding down the river is just what you need to wake up from the winter slumber and get ready for the year ahead.
So, don't worry even if you are just starting out and find this challenge a bit intimidating. We will help you make it safe, fun, and worthwhile.
Get a handle on the river grades
All rivers available for rafting are classified by their difficulty in different grades that range from Grade I (fast-moving waters but only small waves) to Grade VI (these are extreme and exploratory rapids that can be attempted only by professionals). Generally speaking, beginners should never attempt the rapids beyond Grade III (rapids with more frequent irregular waves where scouting is advisable). In any case, if you are going on rafting for the first time or you are still a novice, it is highly advisable not to attempt the river without supervision and spend some time researching streams before setting out.
Explore and push your physical limitations
Rafting is a demanding activity, even if you are going down the easiest Grade I streams. Because of that, it would be a good idea to see what kind of physical challenge you can actually handle and do your best to push yourself if only an inch further. Your main focus should be swimming, so if your skills are rusty or you don't know how to swim whatsoever, be sure to take a couple of classes. Other things you should put your focus on are upper body strength and overall fitness level. If possible, it is recommended to learn some important rafting techniques like paddling, and kayak roll. These things can save your life.
Assemble your rafting gear
In most cases, you will be able to rent the rafting equipment at the resort. But, if you want to become a true pro and use something you truly enjoy, you should start building up your own gear set. So, if you intend to raft in some colder area a warm and water-resistant top will do a great job at fighting off the wind and cold splashes. Also, be sure to have your own safety rafting helmet, life west, neoprene suit, anorak jacket, and neoprene boots since the items you will rent won't necessarily fit your body size. As soon as you start improving your skill you will probably want to have a personal aluminum paddle and boat.
Take care of your personal safety
We don't want to raise any alarms, but nature is unpredictable – a sudden storm can turn even the slow Grade I waters into a very dangerous and rapid environment. So, do your best then to check as many safety boxes as possible. Some of the most important tips we would like to cover are to never ever loosen the helmet or the life jacket, always choose a licensed instructor and rafting outfitter, stay calm and avoid knee-jerk reactions even in situations that may seem perilous, and don't forget to use the sunscreen even if its overcast. Of course, if you own a rafting boat be sure to take very good care of it.
We hope these few tips will help you make your first forays into the exciting world of rafting, safe, fun, and more enjoyable. After a long and stressful period when COVID-19 cast a huge shadow over virtually all aspects of our lives, the idea of setting out to wild, intact nature and going down some rapid river sounds just like a perfect adrenaline boost you need to kick back into action and make your life more joyful. You will need to learn a lot of things on your own but these suggestions make a perfect starting point.