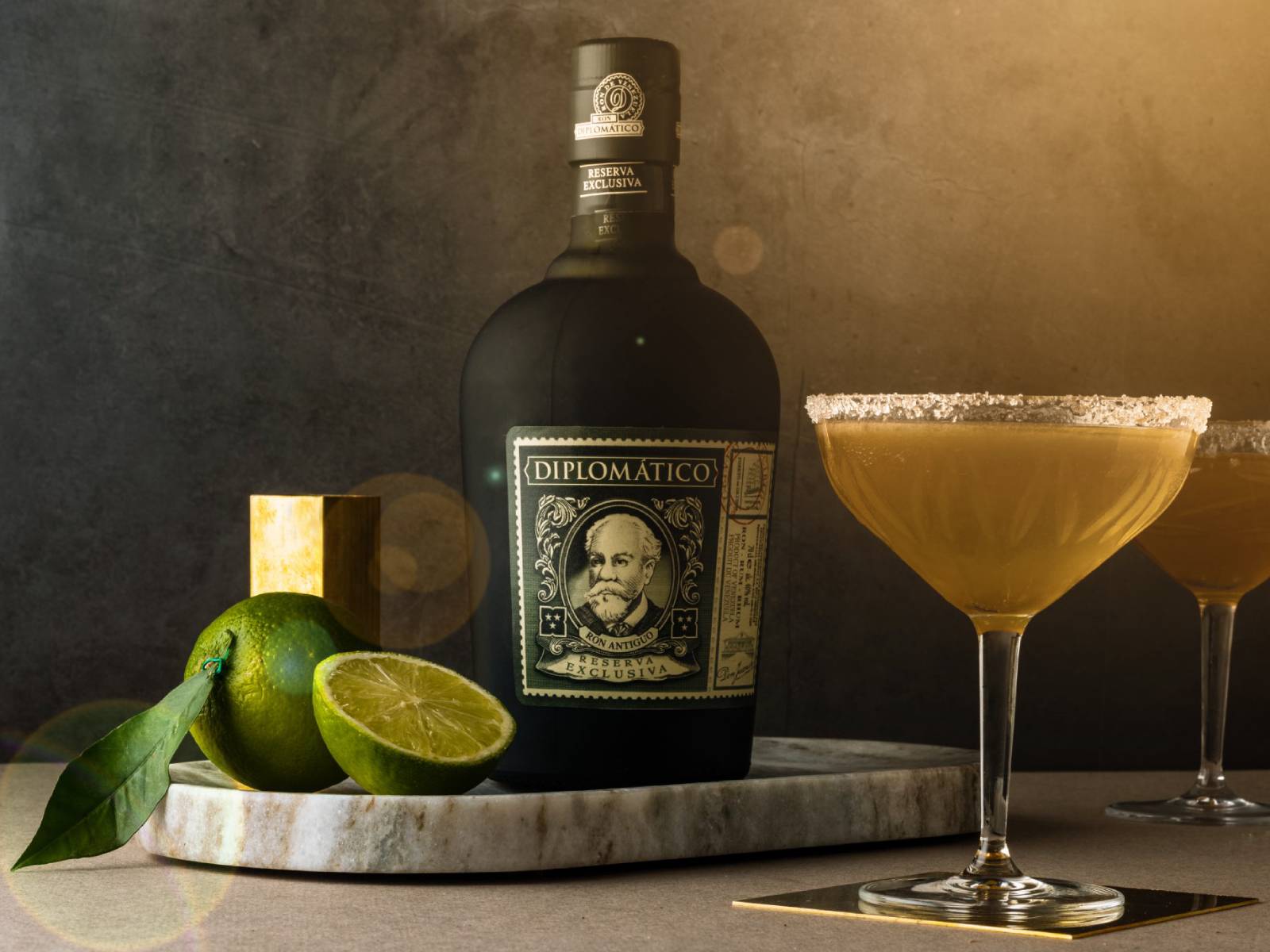 The current 'it' spirit...if you haven't wrapped your lips around a premium dark rum, consider this a sign. As we embrace the cooler months and reach for a tasty tipple that you know is going to warm the soul, literally and hypothetically, rum should most definitely be on the radar.
There's a lot to take in with rum, a complete sensory experience. So, to save the confusion and build your confidence, I wanted to give you a quick lowdown on where to start, what to do, and the best ways to sip it. There is no right or wrong way to drink rum, that is the beauty of the beverage, making it much-loved across the globe. Experienced rum drinkers often enjoy their blends neat, as their palates are fully immersed in the product (a vintage product no longer overwhelming to them). Those with less experience may still opt for the straight serving, but I recommend you gravitate towards the younger, gentler rums as a starting point.
Here are the top classic cocktails with a Diplomatico twist you need to try:
50ml Reserva Exclusiva
5ml sugar syrup
3 large dashes of Angostura Bitters
Add all ingredients to a stirring glass, fill with ice, stir, and strain. Garnish with an orange peel.
50ml Reserva Exclusiva
15ml cointreau
20ml lime juice
Add all ingredients to a shaker with ice, shake, strain and serve in a glass rimmed with sugar.
25ml Mantuano
25ml Planas
10ml orange liquor
20ml lime juice
30ml pineapple juice
Add all ingredients to a shaker with ice, shake, strain and serve over ice. Garnish with mint and a pineapple leaf.
Cheers!
About Diplomático
Diplomático is a rum passionately crafted by Maestros Roneros, using their expertise in combining modern and traditional distillation methods to produce exceptional rums for demanding palates. Every drop is infused with a rich and treasured heritage that comes from our heart and reaches to yours.
Diplomatico is an independent, family-owned brand that controls the whole process from field to bottle to create superb quality rums with an ethical ethos. The distillery, located at the foot of the Andes Mountains in Venezuela, is unique as it houses three different distillation processes within which when combined, delivers unique rums such as the award winning Reserva Exclusiva.
We put people first in everything we do, and strive to create a Diplomatico community around the world that reflects our values and commitments.