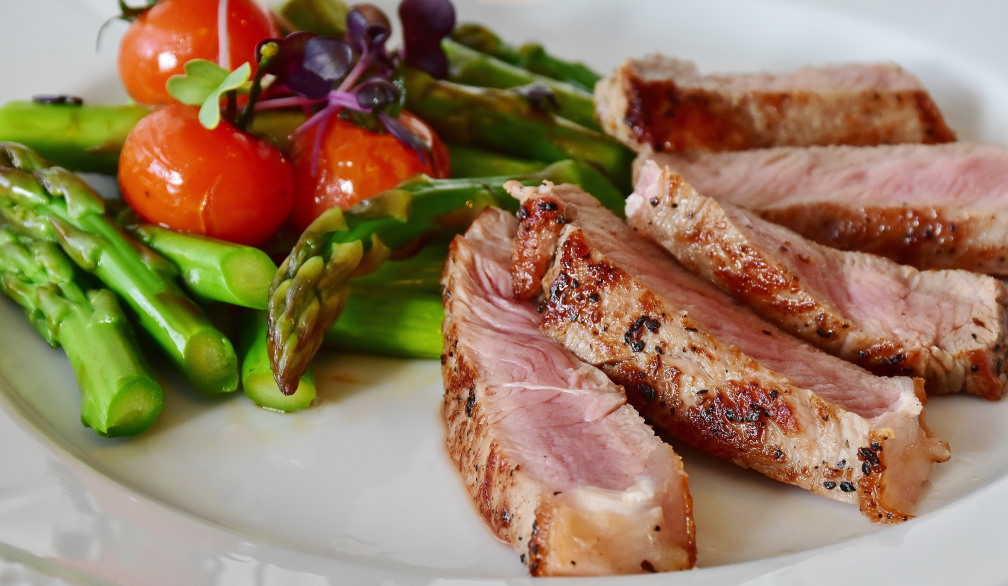 Men's Health Week is about bringing the more taboo topics into focus, and reiterating the importance of an open, honest, and healthy relationship with your mind, body, and soul. What may come as a surprise to some, is learning that your gut biome is intrinsically linked to your brain, directly impacting the way you think and feel. Eating nutritious whole foods serves so much more purpose than you might've known, which is why I want to shed some light on 'good mood foods' and what they can do for your overall health.
Spoiler alert, it's all about balance and variety, taking from the five main food groups you know and (hopefully) love.
Fruit and vegetables provide you with adequate fibre to support and stimulate a healthy gut biome and efficient digestion, they also grant us a wide range of vitamins, minerals, and antioxidants to support optimal functioning day in and day out. Always aim for your two serves of fruit and five serves of vege everyday, no matter the source, and mixing up your selection og produce can help diversify the gut biome too. Add some peanut butter to your apple slices, pop some spinach in your spag bol, it does not have to be boring.
Wholegrains are another great source of fibre that simultaneously provide us with a strong dose of energy to get through the day both mentally and physically. You want those slow burning carbohydrates to refuel you as you need: think brown rice, whole oats, whole grain pasta, rye bread and buckwheat. Get creative with your accompaniments by all means! But, these are wonderful foundations that should be top of mind for any meal.
Protein is a key ingredient in every dish. For a clean diet I recommend you reach for lean sources of protein found in lamb, kangaroo, chicken, and fish for example. The latter specifically is a great source of healthy fats and essential oils that are in fact known to assist with preventing disease.
Don't forget about dairy too. Every single item in this food group contains living, beneficial bacteria (otherwise known as probiotics) which boost your good gut health and keep the body in an overall healthy state of play. Yogurt, cheese, milk are the biggest culprits here, more often than not woven into your diet without even thinking about it.
Fat is always going to be a part of your diet, it's simply about focusing on the good fats and not the harmful ones. Nuts and seeds, avocados, oils, fatty fish, and tofu fall in this first bucket, helping you to feel satisfied and fuller for longer.
As you can see, there's no magic potion or foolproof formula to boosting your mood and feeling like a healthier happier version of yourself, but food does truly play a significant role. If it's inspiration you're lacking there are a tonne of ready-made meal services who can help to keep you accountable and on track to achieving your goals. MACROS is one dietician-formulated solution cooking up pre-portioned and nutritious meals. Choose from their sculpt, lean, or balance meal plans, all freshly made and delivered to your door.
If you are a beginner when it comes to managing your nutrition, I strongly encourage you to seek guidance from a qualified health professional and dietician before kickstarting your wellness journey. 
About James: James Halim has a Bachelor in Exercise & Sport Science and a Masters in Nutrition & Dietetics with over 5 years in the food industry. With a strong passion for fitness, health, and wellbeing, James has an aim to become an advocate for a balanced healthy lifestyle with exercise and nutrition.

About MACROS: MACROS ready-made meals make healthy eating easy and delicious for every Aussie. Nutritionally-balanced and portion-controlled MACROS meals are dairy-free and cater to a range of dietary requirements whilst also offering high-protein, low-cal and low-carb options. Whether you're looking to sort healthy work lunches, are too busy to cook in the evening or are looking to smash your fitness goals, MACROS has a plan for you with meals that start at $8.70 each.
James Halim, Nutritionist and Food Service Dietician at MACROS