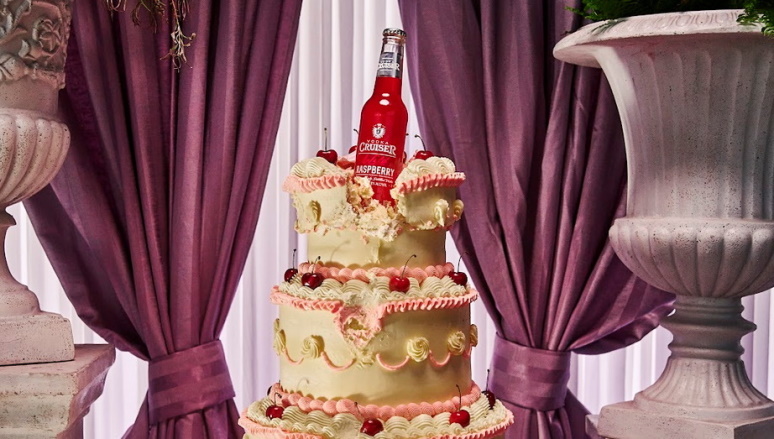 Delete the dating apps and round-up the crew!  


Australia's favourite ready-to-drink vodka premix Vodka Cruiser is celebrating Aussies who choose to stay single this hot girl summer, by giving besties the chance to marry each other  – winning a Vegas-inspired wedding and a year's supply of their favourite Cruiser flavour. 
Inspired by lost holidays and a lack of good times due to the pandemic, Vodka Cruiser will help the lucky best friends forever (BFFs) make the most of summer 2022, by flying the winners and their crew to Melbourne for an over-the-top, expense-paid trip with wedding ceremony, reception, accommodation and, of course, an epic afterparty. 
While the marriage won't 'technically' be legal, it will see the wedding hosted by the creators of the Two Broke Chicks podcast, Sally McMullen and Alex Hourigan – two besties navigating their way through their late-twenties and officially committing to a summer of fun. 
"One of my favourite resources, the Urban Dictionary, defines 'hot girl summer' as a summer of fun – a summer where you are in charge of your own happiness, where you can chase the night away and make some legendary memories for you and your BFF," says Sally. 
"We are beyond excited to help Aussies commit to their BFF vows. Also, contrary to the name, hot girl summer is also open to everyone, so this means ditching the 'potential' love interest, no late-night texts to your failed Tinder date, and definitely no crying over anyone, PERIOD," says Alex. 
On top of this, Vodka Cruiser will also be announcing its official wedding celebrant (an Aussie comedian and self-proclaimed business woman) in the coming month. 
For a chance to win the epic wedding, besties must be 25 years or older. Simply enter the competition on Instagram by posting a photo or video and tell Vodka Cruiser (@vodkacruiser) why you should be married this summer, with the hashtag #MarryMeCruiser. 
For those who miss out, Vodka Cruiser will be giving 20 runners-up (18+ years) a case of their favourite Cruiser or merch pack to enjoy over the summer holidays. 
Entries close on 9/01/22, with the winners to be announced on 17/01/22. For more information on Vodka Cruiser, visit www.vodkacruiser.com.au or head to Instagram, @vodkacruiser for more.  
Alex and Sally's top tips on how to have a hot girl summer
Go on adventures and tick off your bucket list. We've been in and out of lockdown for nearly two years, and this summer is the perfect time to go on an adventure. Grab the gals and go on a road trip, throw a beach party or plan a holiday. Now's the time to make up for those lost memories, so be sure you snap approx a thousand selfies in the process.
Hot girl summer is a lifestyle not a relationship status. You don't have to be single to enjoy hot girl summer. Prioritise your friends because watching movies with your partner at home is winter energy.
Get a summer time song. Pick yourself a song for the summer that feeds your main character energy. We recommend 'High Hopes' by Panic At The Disco… hits home every time.
Flirt with your friends and be their hype king, queen or non-binary liege. If you think your friend is looking fine, tell them and maybe give 'em a smooch too if you're feeling frisky. As Charlotte in Sex and the City once said, your friends can be your soulmate too.
Have a glow up. It's time to leave loungewear and messy buns in 2021. Reach the final stage of your hot girl summer evolution by booking in for some nail art, getting your hair did or treat yo'self to a spa day with your bestie.
Splurge. We've been locked in at home for a few years now, so it's time to get out and spend some cashola. Buy that party dress. Go on that boat party. Book in that bottomless brunch. Grab that case of cruisers.