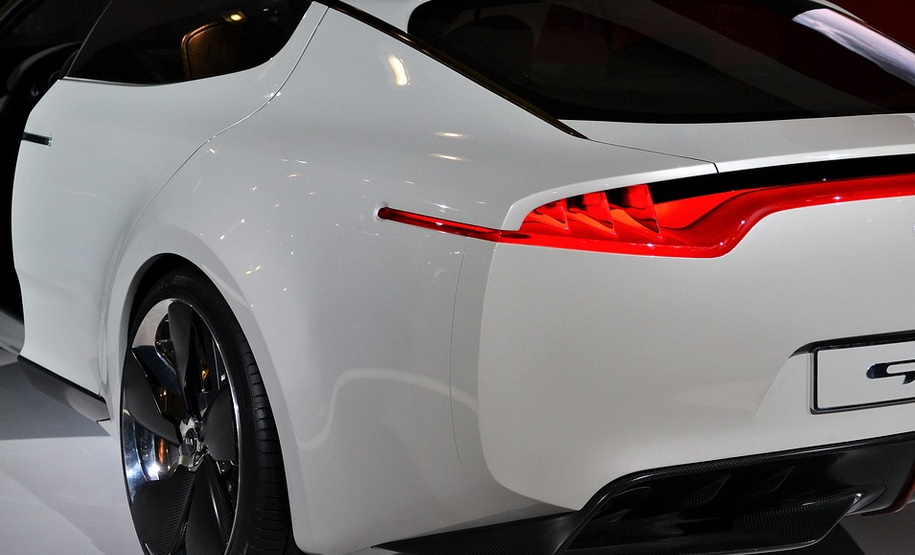 There is a lot of buzz in the automotive world about ceramic coating and how it can perform miracles in helping to protect your car's paint from myriad contaminants and other harmful things. But what exactly is ceramic coating? What does it do for your vehicle? Can you apply it yourself?
Before you find a range of applicators for ceramic coating in Sydney to find the best one for you, it's probably a good idea to get some idea of what it is you're looking for.
What is Ceramic Coating?
Ceramic coating is a special polymer based liquid that is carefully applied to the surface of a car in order to create a bond between it and the clear coat underneath. The strength of that polymer bond creates a lasting layer of protection that forms a kind of additional protective skin around the clear coat, thus protecting the paint from a host of problems.
In its original form, ceramic coating is a colourless liquid polymer that is applied in layers to create a coating around some or all of the vehicle. The main properties of the ceramic coating layer include extreme water resistance --- some even call it "hydrophobia" --- as well as protection from UV rays and resistance to liquid and chemicals that could otherwise damage the car's paint if left on there.
What Does Ceramic Coating Do?
As we touched on in the previous section, ceramic coating creates a thin layer of protection around the clear coat of your car's paint. In doing so, it fills in any imperfections that were in the clear coat from previous wear and tear, and leaves a smooth and even surface that sloughs water quickly and prevents liquids and other agents from getting to the clear coat to do damage.
When the ceramic coating is applied properly, which can take several days if the entire car is being coated, it makes the car much easier to clean since very little liquid, mud or other contaminants tend to stay on the surface for very long. You might have seen demonstrations where half a car's bonnet is covered in ceramic coating and one half left untouched. A bucket of very dirty water is then thrown upon the surface and we watch with amazement as the coated half beads the water and sends it packing, while the dirty water is left to fester on the unprotected side.
It's important to note, however, that ceramic coating is not a physical barrier that protects against things like rock chips or road debris that gets thrown up by cars in front. It is superlatively effective against liquid-based contaminants, but when solid and sharp objects get involved, different forms of protection may be required, such as a vinyl wrap.
Is Ceramic Coating a Good Investment for my Vehicle?
If you drive a fairly expensive car, the paint on which cost you extra dollars to have put on, then protecting that paint in the best way possible is definitely a good idea. It's not necessarily worth putting it on older cars that are already worn, but it will always do its job to preserve a car's current paint quality when it is applied properly, so it becomes a matter of personal choice and preference.
Preserving the paint in this way can help to increase resale value on your car. Ceramic-coated cars are blessed with the kind of shine that only dedicated monthly application of carnauba wax can achieve. What's more, the effect of ceramic coating can last anywhere from 2 to 5 years, meaning you get years of protection just from a single professional-grade application.