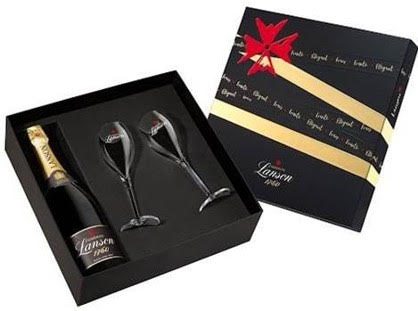 It's that time of year again… Dan Murphy's and BWS announce their annual, must-buy Christmas Gift Range - and there's something for everyone!
The holiday season is fast approaching, and we're all ready to ramp up festivities and look forward to (finally!) celebrating with family and friends.  What better way to show loved ones just how much you care with a hand-picked gift they're sure to love?
Time-poor shoppers can also rejoice, because Dan Murphy's and BWS have done the hard work for you with a fantastic range of gorgeous ready-made gift packs, featuring an exciting selection of the best wine, beer, spirits, ciders, and seltzers to suit every taste and budget.
"If you're looking to buy the perfect Christmas gift for friends, family or work colleagues, these presents make gift buying so much easier, and at prices that won't break the bank," said Ben Lafford, category manager, Dan Murphy's, Red Wine.
Keep on scrolling if you want to start ticking things off your Christmas shopping list.

For the French Wine Connoisseur - $50 and Under:
This divine rustic gift set featuring two hand-picked flavoursome Bordeaux wines, is sure to delight any lover of French Red Wine, or those looking to discover more. With a beautiful deep red hue, Chateau Grand Desir is delicate on the nose with well-balanced, spicy aromas on the palate.  Chateau Pied D'Argent Bellevue is deliciously full-bodied with subtle tannins framing the dark fruits towards a long, lengthy finish. Available now from selected Dan Murphy's, RRP: $32.99.
A Grilling Gift for Your BBQ-Obsessed Bestie - $50 & Under:
Lovingly crafted to be enjoyed with all your favourite barbecue food, Butchers Friend Shiraz boasts a rich, full body and partners exceptionally well with a juicy rib eye steak. This gift pack also comes with its own BBQ tongs and spatula. Available now from selected BWS, RRP: $50.00.
NEW Selection of Wines… For the Variety Seeker – Gifts $50 & Under:
Do you know someone who loves a bit of variety? Then the 12 Nights of Wine Advent Calendar is the perfect choice. Following its success in 2020, this exciting explorer pack is back with a new selection of wines sure to take your palate on a different journey each evening. From juicy and mouth-watering Pinot Noir to a big, bold Shiraz or a fresh crisp Sauvignon Blanc – a wondrous wine adventure awaits, and for a fantastic price. Available now from selected Dan Murphy's and BWS, RRP: $50.00.

Two Top Picks for the Ultimate Champagne Lover:
These bubbly gifts are sure to please any champagne fan!

Lanson Black Label Champagne gift set – $65 and Under:
Lanson, with a pedigree and history that rivals any Champagne house, is easily one of the best value non-vintage Champagnes, with its fine and elegant palate that continues right across the tongue. A soft and pure texture follows, showcasing the delicate acid structure of one of the true Champagne bargains. The Lanson Black Label Champagne gift set includes a bottle of Lanson Black Label NV Champagne NV and two branded champagne glasses. Available now from selected Dan Murphy's, RRP: $65.00
French Bubbles – $50 and Under:
Celebrate this festive season with the award-winning Duperrey Premier Cru Champagne, in a beautiful gift box - perfect for friends, loved ones and corporate gifting. Gift box included at no extra cost. Available now from selected Dan Murphy's and BWS, RRP: $45.00.

For the Food & Wine Lover - $50 & Under: Treat someone to this great value Chapel Hill hamper featuring Chapel Hill Mr. Vinecombe Cabernet Shiraz Merlot, Glenrowan Macadamia Shortbread 125g, OB Finest Wafer Crackers Original 100g, Lindt chocolate 100g, and Geelong confectionary chocolate toffee clusters 110g. Available now from selected Dan Murphy's, RRP: $50.00. 

For the Summer Lifestyle Lover - $60 and Under:
This mixed selection of 12 ready-to-go zingy seltzers each contains less than one per cent sugar and come in a choice of three great flavours: Passionfruit, Lemon and Lime and Grapefruit. The Rainbird Mixed 12 Pack is available now from selected Dan Murphy's and BWS, RRP: $60.00. 

Say Cheers to Christmas Beers!

For a Traveller's Tastebuds – Gifts $50 & Under:
Newly updated for Christmas 2021, This much-loved World Class Collection is the perfect gift for the person in your life who would love to travel the world...the world of beer that is. The pack includes 12 beers from some of the finest beer brands in the world. Available now from selected Dan Murphy's and BWS, RRP: $38.00.

For the Craft Beer Lover – Under $40:
Make a beer lovers day with the Zytho Collection Gift Pack. Brewed by a series of uncompromising and award-winning brewers, Zytho beer is pure unadulterated beer love made into beer for the beer lover. The gift pack highlights classic and delicious brewing projects of passion. Available now from selected Dan Murphy's and BWS, RRP: $32.00.

Fruit Lovers' Fave's – Gifts Under $30:
This selection of six delicious apple ciders and zingy ginger beers will introduce you to some unique and thirst-quenching drops from some outstanding craft brewers, including award-winning Zeffer cider from New Zealand and a deliciously refreshing Ginger Resistance Ginger Beer. You can't go wrong with this gift box as there is something for every taste! Available now from selected Dan Murphy's and BWS, RRP: $28.00.

And finally…

Time for a Tawny – Gifts Under $30:
Christmas wouldn't be the same without a tasty Tawny. This delicious Cat Amongst The      Pigeons Barossa Tawny will put the final flourish on Christmas dinner. It makes the perfect gift for hosts too.  Available from selected BWS and Dan Murphy's RRP $29.00.     
Christmas gift packs are available to purchase in-store, or you can order online at www.danmurphys.com.au or bws.com.au. Check in-store or online for further details.