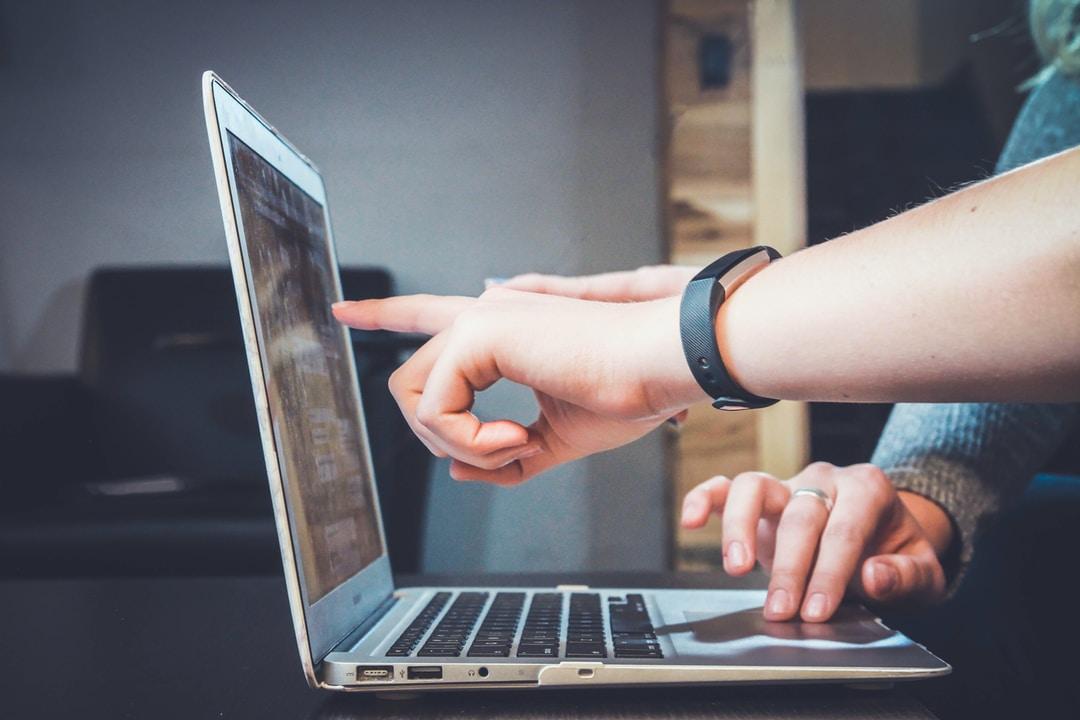 Throughout the pandemic, we have seen the relentless damage that lockdowns have had on businesses. Despite this hostile environment that's caused many businesses to temporarily close, we have actually seen an influx of startups - and not just in the US.
With that in mind, here are 10 tips for entrepreneurs who have the same idea and are starting up their own business.

Digitize As Much As Possible
One of the biggest features of the pandemic so far has been a transition to, and reliance on, digital infrastructure. For example, traditional pubs and bars, which may otherwise pride themselves on being old school, have had to transition to online ordering for customers sitting at tables. Ordering from a phone despite being inside the establishment was relatively unheard of two years ago, but it's the norm now.
When starting up a business today, it's important to digitize as much as possible. The digital world survived the pandemic and lockdowns, and now businesses are used to operating through Skype, Odoo, Zoom, and so on. This could also be a chance to cut costs, too.
Don't Write Off Coronavirus
This sounds obvious but it's surprising just how many business owners are still expecting COVID-19 to fade away into irrelevance within the next year or two. There is very little evidence to support the idea that we will live in a COVID-free world anytime soon, so don't be afraid of factoring it into your business plan. However, make sure the business plan still works in the scenario that society does return totally to "normal" too.

Consider Remote Workers
Though it's still a small selection of firms, there's an increasing trend of hiring remote workers only. Toggl, Zapier, DuckDuckGo, and GitLab are some of these fully remote companies. This is more possible in today's climate because most workers are now used to working from home, and have actually discovered that they do not want to go back to the office.
This can be a chance to save on rent costs, and is particularly great for startups as it's super flexible for scaling up - hiring can be fast, the pool of workers is large, and you can test out expansion plans with freelancers.
Be Wary Of Short-Term Business Loans
It's important to remember that short term finance = high interest. Now, high-interest loans are a risk for a startup because you may not have established a reliable revenue stream and cash flow is likely to be unpredictable.
However, it's also important not to write them off completely. In some scenarios, where bank loans are unattainable, they can be useful for emergencies due to the sheer speed they are approved and issued - just be sure you can make the repayments before using them.
Define a Startup Culture
Being a startup, you may be solely focused on survival, marketing, and meeting customer expectations. It's super important to define your values and culture at an early stage, as this will play an important role during your high growth period. It's a good idea to stay authentic as opposed to creating a cookie-cutter culture that's generic - and you should really listen to the staff feedback, retention, and performance to reflect on the culture too.
Employee engagement is super important for startups because they're often the companies that demand the most from the staff. It's likely that workers may have to perform a lot of ad hoc tasks, stay late, and fix emergencies - workers will only be reliable if you treat them well and they
care
about the company and its values. It's a two-way street.
Strategize Your Marketing Carefully 
Marketing can be a place where you can lose time and money for little gain. Knowing which is the best way to market your company is almost impossible to know before you test it out, but it's important to lay out all of the methods. Consider the unique environment we are in and how this may affect your marketing decisions, and also lay out a long-term SEO strategy.
Some of the more modern strategies to consider are micro-influencers, partnerships, and social media sponsored posts. When it comes to PPC and sponsored posts, create several different target audiences, content pieces
and
landing pages so you can
A/B test
which one is most effective - don't just create one advert and blow your budget on it.
Automation
Automating tasks can be an incredibly powerful way to alleviate time, stress, and outgoings so you can focus on the more important business operations. To do this, spend an entire week asking yourself, on each task you do, "can this be automated?" - if you don't know then it's worth a quick Google.
For example, responding to emails, building mailing lists, following back on social media, paying yourself, SEO research, and many admin tasks can be automated. As for actual logistics and operations, like a small retailer, mobile robots and other solutions have been profoundly effective at companies such as Ocado and Starship.
Look After Number One
Entrepreneurship is extremely difficult. It's an entire lifestyle, and one full of sacrifice. You should only really take this challenge on if you want that lifestyle - not just if you want the end goal. However, there is no good in having no life, no sleep, and no money. These can all lead to counter-productive fatigue and burning out, so make sure to take enough time off to sleep 8 hours, exercise, eat healthily, and always pay yourself.
It's also very important to learn how to switch off to avoid burning out. Understand that sometimes you do have to turn off your mobile and spend time with your friends and family. Being able to completely switch off is difficult, but mindfulness and meditation can help some people transition.
Frugality
Depending on your time horizon goals, many companies can be bootstrapped and grown on a very small budget. Marketing can be done for free, website hosting can cost very little, and outsourcing can be affordable too. If you're happy to take things slow, you can grow a startup on very little money.
Fancy offices and expensive equipment tend to have diminishing returns. Remember that your staff can buy into your company values without the high-end sofas and TVs in the office, and that cash flow can be unpredictable. It's sensible to have a cash buffer as opposed to using every penny on keeping up appearances.
Find A Mentor
Having a mentor can be very helpful, particularly during difficult times. If you don't have a former boss or family member that can be a reliable mentor, then remember there are many council and government helpers too - and even some charity-based ones. Mentors can help give you the confidence to take risks and offer judgement-free advice. They can also be a source of inspiration during the inevitable times you will want to give up.