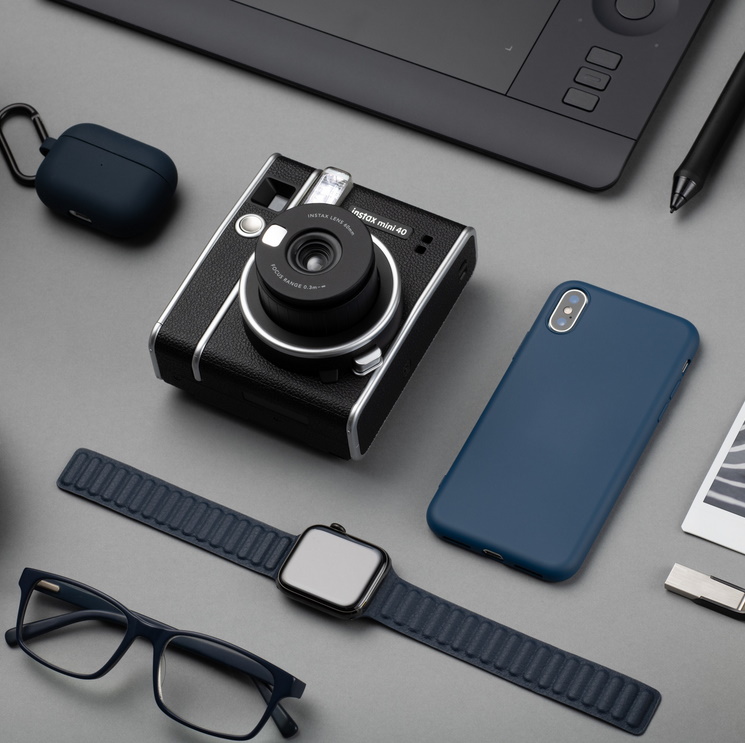 Bacon & eggs with a side of Fujifilm instax mini 40: The must-have gift for Dad

Simple, sleek and effortlessly cool, the Fujifilm instax mini 40 makes for the perfect gift this Father's Day, allowing Dad to capture precious memories in an instant. Featuring a luxurious and sophisticated design, this instant camera is guaranteed to suit Dad's unique style.
With Automatic Exposure and a simple Selfie Mode, the instax mini 40 isn't just super stylish to look at, it's also easy to use, allowing Dads to spend more time playing with their kids and generally living their best life, and less time choosing the right camera settings.
AUTOMATIC EXPOSURE
The instax mini 40 features Automatic Exposure, which senses the level of ambient light when the shutter button is pressed, then optimises the shutter speed and flash output according to the lighting conditions. This makes it easy to snap and instantly print perfectly exposed photos in many different environments, whether it's capturing the best shots during weekend sports games or celebrating a special occasion.
SELFIE MODE
With an instax mini 40 in hand, family selfies are always first-class. The dedicated Selfie Mode can also be used to capture close-up shots of friends and family between 30 and 50cm away from the lens, so Dad will have no problem capturing facial expressions after one of his iconic jokes.
PRICING & AVAILABILITY
The Fujifilm instax mini 40 is now available to purchase at a range of approved instax retailers.
instax mini 40 Camera: SRP $169.00
For more information, please visit instax.com.au.
About Fujifilm instax
Fujifilm has grown to be one of the best known and most instantly recognisable global brands. Through this recognition, Fujifilm is creating excitement amongst its consumers around printed photos and instax accessories, continuing to build upon the importance of tangible memories. Fujifilm instax cameras and printers are recognised for their design, colourful palette and providing instant photo fun. Fujifilm instax believes that photography isn't just about the taking. It's all about the giving. Its range of instant cameras and printers, developed with passion and more than 85 years of Fujifilm's photo imaging experience and constant innovation, allows you to give more of yourself, to give your creativity, your imagination, your point of view, your love, your thanks or just give a friend a memory to hold onto. What will you give?
Fujifilm instax on social media
Fujifilm and instax are trademarks of FUJIFILM Corporation and its affiliates. 
© 2021 FUJIFILM. All rights reserved.