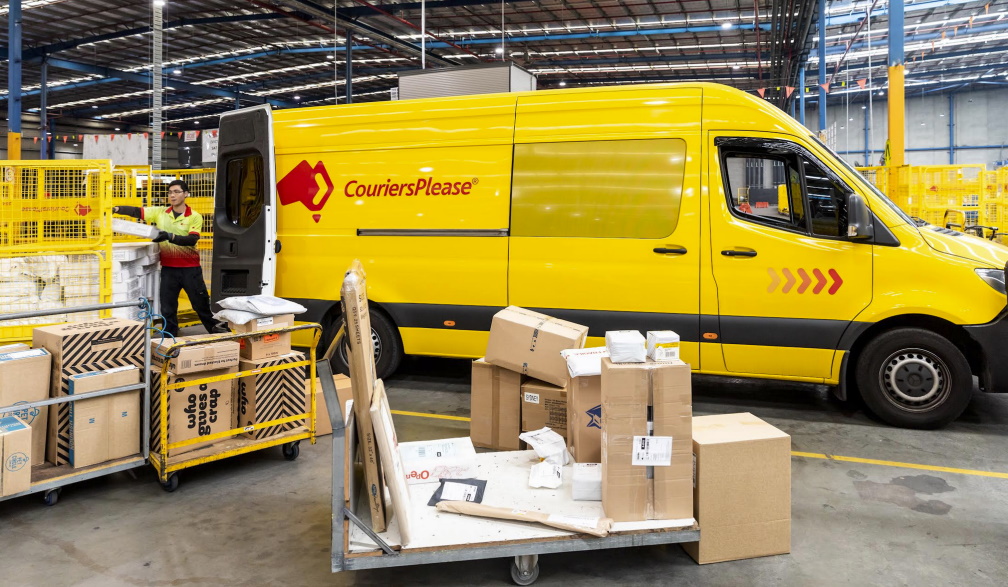 With the online shopping boom showing little signs of slowing, shipping costs will continue to be an important business decision for retailers, particularly ahead of the two busiest months of the year. CouriersPlease (CP) recently achieved four stars for the 'value for money' rating in its winning position in the Canstar Blue 2021 Most Satisfied Customers ranking for Small Business Courier Services – and share its insights on how retailers can budget and get value for money on their shipping.
Chief Commercial Officer Paul Roper recommends retailers work closely with their courier partner at the outset to establish a shipping budget. "The three most important factors that decide shipping costs are geographical delivery spread, weight of shipments and dispatch locations. At CP, we create a 'profile' comprising these factors for each of our retail customers to help us create the most cost-effective contract. It's important for retailers to share accurate forecasts with their courier partners so they, in turn, can cost accurately."
Beyond this, there are many packing and dispatch tactics that retailers can deploy to reduce their shipping costs ongoing.
Paul adds: "When assessing a delivery company's value for money, retailers should also consider the flexibility and breadth of services. Does the provider offer flexible deliveries or a collection point network to increase the rate of successful first-time deliveries? Cost transparency is also important, and we recommend retailers understand, at the outset, any hidden charges that might be added to their final invoice."
Below, Paul shares 7 tips for retailers to manage and minimise their shipping costs.
Consider having deliveries picked up in bulk or drop-shipped to your courier company. There are three options retailers can take when organising a delivery through their carrier: driver pick up for low volume shipments, bulk pick-ups for larger volumes or drop-shipping to the courier's depot using either pallets or ULDs (Unit Loading Devices, such as parcel cages).  
Reduce the use of large boxes where possible. Retailers can save money by packing orders more compactly in smaller boxes or, even better, satchels. The cost to ship goods is determined by its volumetric weight, whereby weight is calculated based on the length, width and height of the parcel. For example, shipping small items in a large, volumetric box is ultimately more costly than a small satchel or box.
Large retailers could utilise 'cross-docking'. Negotiated at the courier contract development stage, retailers can reduce costs by pre-sorting their parcels by state, allowing their carrier to cross-dock the shipments through their main distribution centres. This reduces costs, minimises double handling and facilitates faster delivery times.
Partner with couriers that offer inclusive insurance cover. Retailers can avoid costs to replace lost or damaged goods in transit by accessing inclusive insurance cover from their courier partner. For instance, CP automatically offers insurance for up to $1000 to its business customers. If a retailer's courier partner doesn't offer this insurance, the retailer could consider asking customers to opt into a small additional fee on orders for insurance cover.
Be aware of fuel surcharges. When petrol prices rise, it is common for courier companies to add fuel surcharges to their retailer invoices. CP adds fuel surcharges for interstate and regional shipping, not metro-to-metro deliveries. This presents a cost saving opportunity for retailers with actual stores in metro locations to use those stores as dispatch locations.
Pack items densely to minimise costs of replacing damaged goods. Packing orders densely and safely will help retailers reduce costs down the track. Retailers could consider training warehouse staff to sensibly pack fragile items in dense boxes, to ensure there's no air or movement in transit. This will result in less damaged goods, helping retailers avoid the cost to replace items.
Send high-value orders more securely. It is important for retailers that offer high-value goods to partner with a courier that offers options to safeguard deliveries. Many couriers, including CP, allow retailers shipping high value items to offer signature on delivery. CP recommends retailers also look for a courier that can deliver parcels to a secure collection location, such as a petrol station, pharmacy or convenience store, as an alternative. For added security, CP drivers have the ability to take a photo of the delivery on their scanners for any items which consumers have chosen 'authority to leave'. Additional security measures will reduce risk of theft and costs for the retailer to replace items.