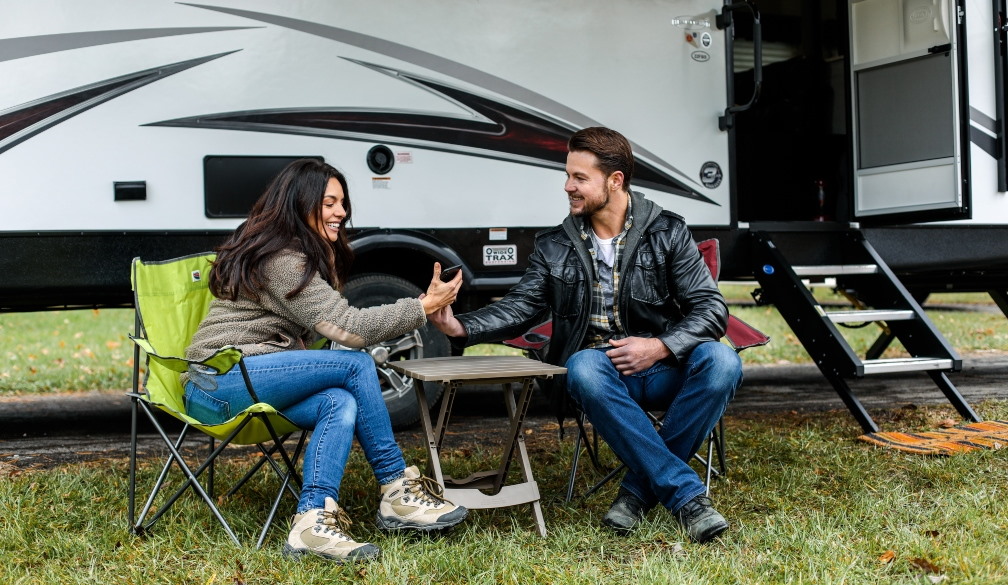 Now that RV travel is more popular than ever before, there's no better time than now to start upgrading your motorhome. Whether you're a full-time RVer or if you love hitting the road from time to time, there's no denying that RV travel is a special experience. Even more so during the COVID-19 pandemic that has forced us to adhere to social distancing and other prevention measures. Given the fact that traveling in an RV is one of the best ways to keep your family safe from the virus, you're probably going to be spending plenty of time in your motorhome.
So, might as well make it as comfortable and functional as possible. This is especially important to do if you plan on RVing in cold weather that is slowly approaching. With that in mind, here are the five gadgets and upgrades that won't make you break the bank but will transform your motorhome.


Supplying your motorhome with clean energy
Clean energy is becoming more accessible and affordable around the world with each passing year. Nowadays, there's really no excuse for not fueling your RV at least partially with clean energy derived from solar panels. With a reliable solar inverter and a capacious battery, you can even store clean energy for long-term use, which is perfect for those foggy winter days or when you're driving across regions with little direct sunlight.
There are two ways you can transition to clean energy in your RV: by installing a permanent solar panel, or by investing in a folding model. Typically, you will find that the former costs more but also delivers a higher long-term ROI. In other words, choose a permanent solar panel if you want to power your motorhome with clean energy through and through, and if you have ample space on the roof.


Investing in a compact washing machine
It doesn't matter if you're a full-time RVer or if you use your motorhome for an occasional escapade – you need clean clothes for you and your family members at all times. The washing machine is one of the most important appliances in your motorhome, especially if you're going on extended trips, so you need to do your research and learn all about RV washer options.
While you can go laundromat hunting from time to time, you really should invest in a compact, smart washing machine. This appliance should add as little weight as possible to your RV, consume energy moderately, and it should be compact enough to store in your motorhome. You can definitely find such a model, as manufacturers are nowadays becoming mindful of the specific needs of RVers – so take your time finding the perfect model.


Choosing the right air conditioning system
One of the most important elements of a comfortable and functional mobile living space is the air conditioning system. Simply put, you can no longer live in an RV or travel around the country without proper heating and cooling, especially in regions that are particularly hot or cold. However, you shouldn't spring for any air conditioning system, as you have to make sure that it's functional, cost-effective, and smart.
Some of the best modern RV air conditioners come with smart programmable thermostats and zoning technology to allow you to control the temperature of every room and area in your mobile home. Be sure to choose models that save energy as much as possible to help with conservation and money management down the road.


Staying connected with a mobile hotspot
Another crucial element of a comfortable road trip and RV living in general is making sure you're always connected to the outside world. The best thing you can do is to equip your mobile home with various gadgets like smartphones and a GPS tracker, but it is essential that you get a portable Wi-Fi hotspot.
Being connected to the web is essential for ensuring security and safety on the road, especially in the regions that have poor cell coverage. In the event of an accident, you want to be able to get a hold of the emergency services right away. Connectivity is also essential for your RV workspace if you're a remote worker or a digital nomad.


Ensuring safety with a camera system
Speaking of safety on the road, getting a smart camera system for your RV is also important, especially if you're going on a camping trip and you plan on leaving your RV in unfamiliar locations. Whether you are chilling in the RV or if you're hiking somewhere in nature, you want to have a comprehensive view of your motorhome from all angles. You also want to have a wide-angle camera system to make driving safer and easier.


Wrapping up
RV travel has become even more popular in the times of the COVID-19 pandemic. Be sure to use these gadgets and upgrades to reinvent your motorhome and make it a more comfortable and functional place to live for the whole family.