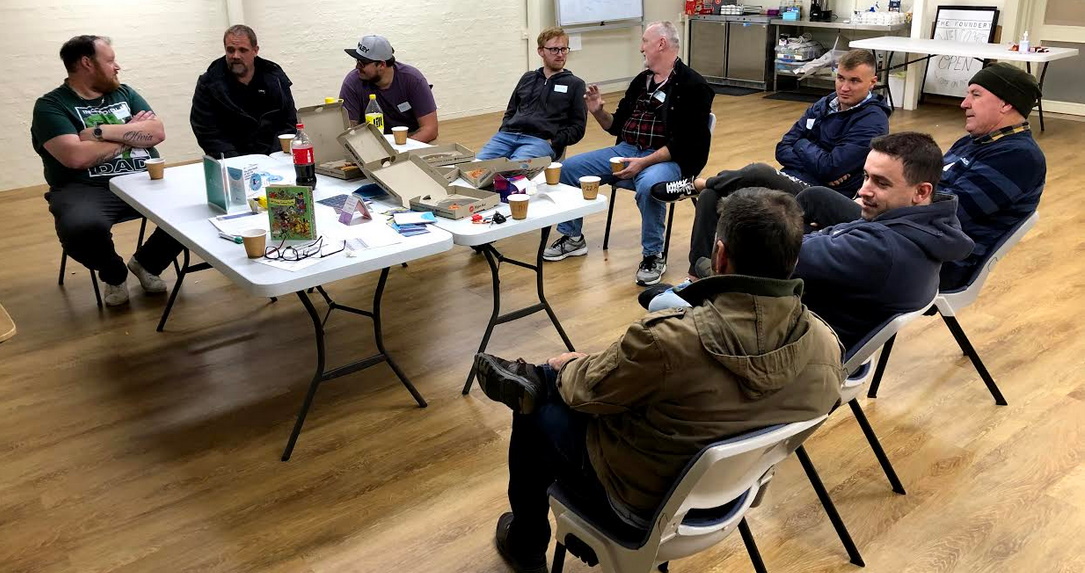 The Fathering Project Launches The Community Fathering Program in the Illawarra
In a society where there's an abundance of Mums' groups, it's often hard for fathers to get together to talk, whether it be for support, to talk about their day, family life and their children. The Fathering Project shines hope for fathers in the Illawarra as they launch their new Community Fathering Program.
The program seeks to engage fathers and father figures in the Illawarra region by providing a safe space, at 'The Community Fathering Hub' for fathers to come and connect, have a bite to eat, and learn about their most important role, being a father. The Hub offers a range of different services, all free of charge.
"I thought I was the only single dad in this situation but by being involved in the program, I realised I wasn't alone. I wasn't the only bloke going through these challenges." Father of two.
"We're really looking forward to Term 3 as we've added a much broader range of programs and services for the dads. In November 2019, The Fathering Project held the BIG Camp Out at WIN Stadium. We had over a hundred dads and kids attend that weekend event." said David Forrest, Community Fathering Coordinator
"It is now great to finally follow up post COVID with this Community Fathering Program to offer consistent support to fathers and father figures across the Illawarra."
A space where fathers and father figures can connect provides an opportunity that is usually hard to come by but is very much needed.
"Since my wife passed away it's been tough. Being involved in the Community Fathering program has helped me make better lifestyle choices, which means I am more present as a father." Anonymous father in program
"There's many opportunities for fathers to connect, from one-on-one chats, Dads' toolbox talks' where we'll provide fathering tips, as well as dedicated information nights for teen dads, new dads, single dads and grandads." said David.
There's something for kids too, with a dads' and kid's event being held in late August. A day for fathers, father figures and children to connect over fun activities, strengthening connection and making long-lasting memories. The events are always a big hit, for both fathers and children.
It takes a village to raise a child, The Community Fathering Program aims to create a strong community for fathers to learn from one another and feel supported, for their benefit and for their child.
Effective fathering means happier, healthier futures for kids. 
The Fathering Project is Australia's leading not-for-profit secular organisation, working to inspire and equip fathers and father figures, for the benefit of children.
To learn more about the Term 3 program, visit: Community Fathering Program Newsletter