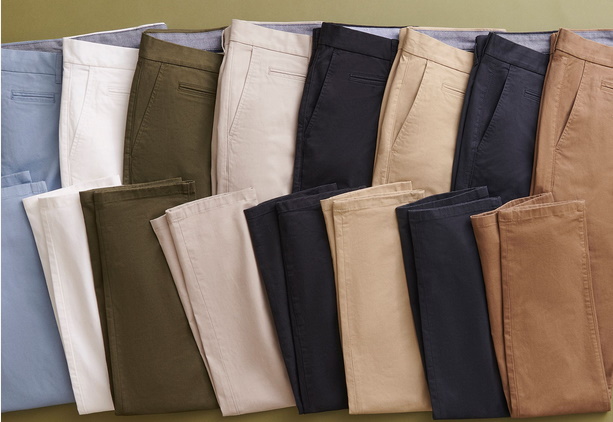 Country Road makes shopping for Father's Day easy this year, with a curated gift guide of thoughtful ideas for every Dad to enjoy. 
Since 1974, Country Road has been at the forefront of effortless style, premium craftsmanship and  quality materials, making the Australian brand the go-to destination for this year's Father's Day  gifting. 
With a selection of apparel, accessories and home on offer, the range includes a number of  considered gifts created with sustainability in mind, including Melbourne-Made T-Shirts, Verified  Australian Cotton Heritage Sweats and Organically Grown Cotton Canvas Sneakers.  
Launching new this season, the Melbourne-Made T-Shirts ($69.95) are crafted from 100% Australian  cotton; and proudly manufactured within Melbourne at ABMT textiles and AMBT Apparel. The  launch of these T-Shirts follows on from the brand's iconic 90s Reissue Sweat, released earlier this  year and made at the same factory.  
Country Road's Verified Australian Cotton Heritage Sweats ($99.95) and Verified Australian Cotton  Heritage T-Shirts ($69.95) are the perfect gift idea for the Dad who loves classic style and comfort.  These timeless designs are crafted from Verified Australian Cotton. This means that fibres can be  scientifically traced back to a small number of farms located around Australia. These farms  champion sustainable farming practices by supporting more resourceful land management. 
By purchasing a Verified Australian Cotton Heritage Sweat, Australian customers are also supporting  the regeneration of local farmlands through Country Road's partnership with Landcare Australia. 
Country Road's special selection of Pique Polos ($59.95) and Modern Logo T-Shirts ($59.95) are  another Father's Day favourite. A wardrobe essential for every man, these styles are also made with  cotton proudly grown on Australian farms. 
Designed with a sense of both practicality and style, Country Road's accessories are a timeless gift  for Dad to enjoy now and keep forever. Say thank you this Father's Day with the new Organically  Grown Cotton Canvas Sneaker ($129.00), Organically Grown Cotton Duffle ($99.95) and Organically  Grown Cotton Wash Bag ($69.95).
Country Road's Head of Design (Menswear), Chris Vogelpoel, explains the collection as breaking  away from traditional Father's Day with a new range of colours. 
"The collection is available in a fresh new colour palette including tones of navy, ocean and faded  blues alongside bursts of tangerine, chilli red, sage and moss green. Showcasing new and considered  pieces alongside famous Country Road classics, there's something for every Dad to cherish and  incorporate into his every day." 
This Father's Day, Country Road is donating $2 from every personalisation order to Australian charity  Redkite (au order) or Red Cross (NZ orders). 
Additional items in this year's guide include favourites from Country Road's home and accessories  ranges:  
Organically Grown Cotton Heritage Tote ($59.95) 

Demm Mug ($14.95) 

Heritage Cap ($39.95) 

Calo Bath Towel ($39.95) 

Casual Derby Sneaker ($129) 

CR Canvas Slip On ($99.95) 

CR Branded Sock ($12.95) 

CR Classic Panama Hat ($69.95) 
Discover the full Father's Day range at www.countryroad.com.au/ and at Country Road stores across  Australia and New Zealand.
IG
@countryroad
/
@countryroadman
; FB
@CountryRoad
ABOUT COUNTRY ROAD  
Launched in 1974 with a simple white shirt, Country Road evolved to become Australia's first  lifestyle brand. A timeless aesthetic, premium fabrics and quality craftsmanship have become  synonymous with Country Road across Woman, Man, Child, Teen, Home and Pet. With a focus on  celebrating the Australian spirit and supporting our local people and land—Country Road believes its  role is to not only add style to your life, but to be a guardian for the planet we live on. The brand  strives to protect what matters by supporting ethical trade, sustainability, animal welfare and equal  opportunities for all people. Country Road has stores within Australia, New Zealand and South Africa.