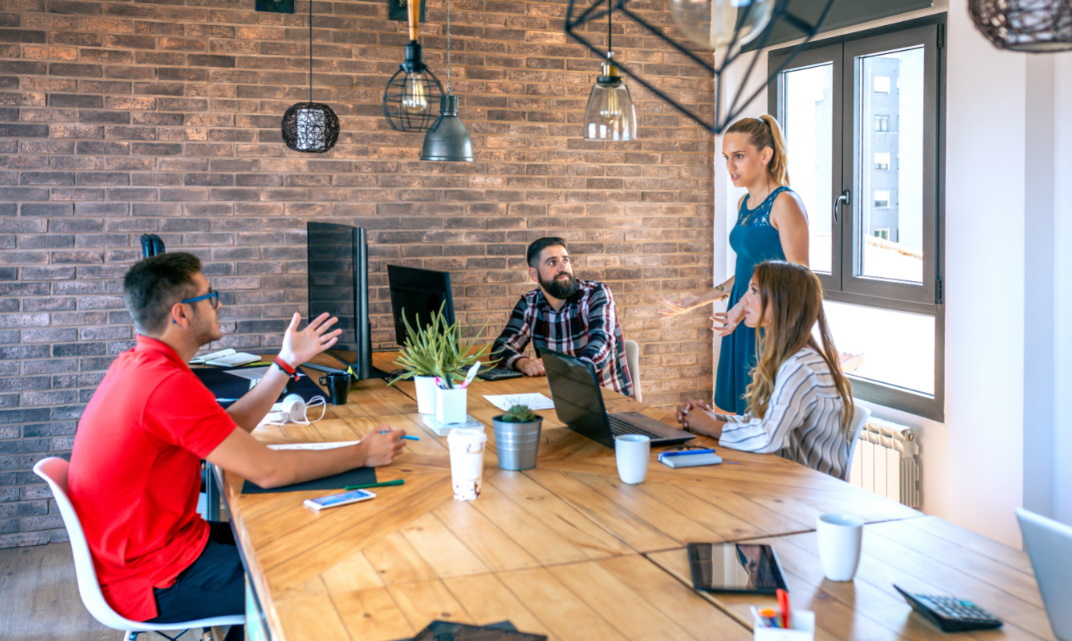 Maintaining a healthy lifestyle is essential, regardless of your profession. With the introduction of the internet and emailing, sitting in one spot for long periods has become commonplace for people who work in offices. Not to mention that you don't get the benefits of being on your feet all day long that exists with some other jobs such as delivering mail or working in trades. So while it may be hard to stay active while at the office, there are some things you can do to stay healthy; these tips will help you find a balance between your health and your work life so you can keep both in check!
Tip #1: Understand the importance of work/life balance
Having a good work-life balance is super important in improving your mental health, both at work and at home! Not only does being happy help you improve your life as a whole, but it can also improve your productivity at work and make you a better person!
Don't work more than what you are required to do!
Working offers a whole range of benefits mentally for you. However, overworking yourself can have adverse effects. The fair work commission says that 38 hours a week is the maximum amount of time someone can work for (7.6 hours for 5 days) unless they are asked to work overtime; this also depends on the type of job you work. These hours are most commonly found in an office environment. The number was designed so that people are not overworked, and it allows them to have plenty of time for a healthy work/life balance! In most cases, if you do work overtime, your employer is usually required to pay you an extra rate. This is to ensure that your employer doesn't force you to work overtime.
The reasons behind 38-hours being the maximum Australians can work is so that workers can be:
-Mentally happy
-Reduce the risk of fatigue
-Make sure you have enough time to spend with your family
-Making sure you have time to socialise with friends
So if you are working more than 38hours a week, asking to reduce your hours might improve your health mentally!
Have a break
This will also give you more time to do other tasks or chores you need to do. Making sure you focus on your personal life as much as you focus on your life at work will make you happier and lower your stress levels. Also, having a 30-minute break can help break up the day and keeping in touch with co-workers or friends through social media on your break will definitely help!
Being organised at work can also help you have a good work-life balance. Make sure all the tasks you need to do are done on time so you can spend the most time possible at home relaxing or hanging out with your mates.
Tip #2: Ensuring you have good posture at the desk
Having a good posture is essential for being healthy at work. A good posture means a lot for future health, and bad office habits such as slouching, which can cause back pain, should be reduced wherever possible.
Having bad posture can cause:
Neck and back pain

Reduced oxygen to the heart and brain

Fatigue

Poor digestion

Weakened core muscles

Headaches

Moodswings
Back posture has been identified as a significant cause of issues, especially around muscles. Having bad back posture in the workplace can be more comfortable in the short term, but it will intensify problems long term.
Good posture means sitting up straight!
Neutral spine (no arching)

Arms at your side with elbows even and straight

Chin parallel to the floor

Hips even

Knees and pointing forward

Bodyweight distributed evenly

Shoulders even
Whilst this is a pretty excessive list. Doing all this will help make sure your strain is reduced and your muscles aren't as tight and sore at the end of the day.
Having good back posture will also mean that you will have less pain in your back. This back pain will get worse the older you get, so it is important to start having good posture as soon as possible. Having bad posture can also cause premature back pains and will intensify issues in the future!
Stand up and stretch often.
Sitting at your desk for 7 hours every day may cause some discomfort. A couple of minutes of movement every hour improves your energy levels massively. It may be good to stand up and stretch a lot. Try doing it about three to five times in an hour. There is nothing worse than leaving the office at the end of the day with tight muscles or a kink in your neck. To avoid these pains and cramps standing up and stretching can do a world of good. Even sitting at your desk and doing some stretches can help!
Tip #3: Ensure you have healthy habits!
A healthy workplace habit is a habit that helps you stay healthy at work. It is common for people to develop unhealthy workplace habits such as snacking and coffee drinking habits; however, if you help yourself unlearn these unhealthy habits.
Easy Habits to get a hold of
-Avoid slouching! Have a reminder set to make sure you are always sitting upright
-Avoid snacking on junk food - replace junk food with fruit or healthy alternatives
-Drink plenty of water by leaving a bottle on your desk
-Try to reduce sugar consumption, especially in coffee!
-Stretch often
-And always have a positive attitude! Being happy at the workplace will make everything better and easier
Encourage exercise for a healthy workplace.
Research has shown that exercise stimulates the part of the brain that allows for better creativity. Perhaps go walking every 20 minutes every day and start weekly exercises at the workplace to keep employees and colleagues motivated and happy!


Tip #4: Stay hydrated and nourished throughout the day
Eating the right amount of food and drinking enough water can help you in many different ways. It can increase productivity and improve your mental state. It is super important that you stay hydrated and nourished throughout the day. How can you do this?
Eat sensibly!
You can't forget about junk food but just restrict your consumption. Always have a healthy daily meal and avoid sweet and sugary meals. Snack on healthier alternatives like fruit, nuts and granola bars or smoothies. These will keep you satisfied but won't give you the unhealthy side effects you get from a junk food snack. Leave the Office for a while to keep yourself from overeating and to help you get a break. Maintain a healthy diet and eat good meals, particularly at the weekends and at home after work. Do not eat junk food on the job or at your desk, as this can add up to countless unnecessary kilojoules and cause weight gain.
Drink Plenty!
Having a water bottle filled up on your desk is the perfect solution to stay hydrated. Your body needs 8 cups of water every day, and meeting this might be difficult if you never think about it! Having a water bottle on your desk will remind you to drink a lot of water every now and then. It'll help you stay hydrated and make you healthier!
Tip #5 Do a first aid course! It'll keep you on your feet and prepared!
A first aid course is a great way to motivate the Office and yourself, keeping yourself and all your colleagues healthy and safe. A first aid course goes into great detail about emergency situations that can occur at any time, including in the workplace. A first aid course can be done at the workplace or at one of First Aid Pro's many venues. You'll find out just how important a first aid course is for the workplace as well as gaining life-saving skills. At First Aid Pro, we offer a HLTAID011 Provide First Aid training course, and HLTAID009 Provide cardiopulmonary resuscitation, which are quick and easy courses to do, and they can save a life! It is inexpensive, and you can book it online within a day's notice, so why not book today to be a healthier and safer person!
An Extra Tip; Follow us!
Enjoy reading our articles? Follow us for more! At First Aid Pro, we love creating content for you to enjoy. So if you're keen and want to find out more about us, follow us on our socials! You can also hit the star button in the corner to save our website and see our new weekly articles.
Tiktok: @firstaidproau - https://www.tiktok.com/@firstaidproau?
Instagram: @firstaidproaus - https://www.instagram.com/firstaidproaus/
Facebook: First Aid Pro - https://www.facebook.com/firstaidproSA/