Written by

James Halim, Nutritionist and Food Service Dietician at Macros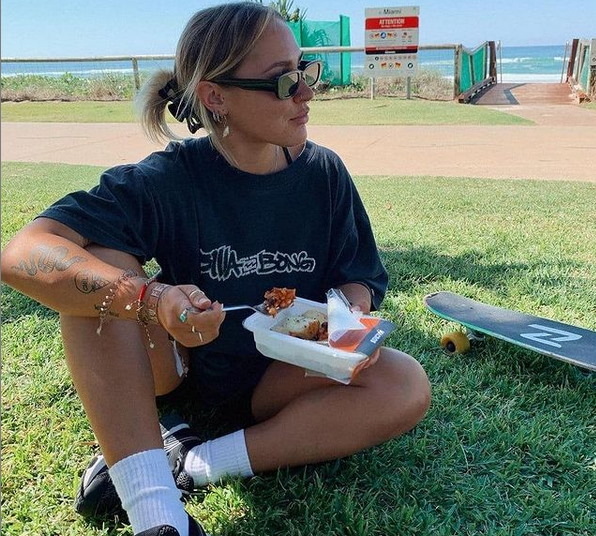 So you've been training hard all week, feeling on top of your game, and ready to kick some goals. Now, just because you feel good physically, doesn't mean you should be fuelling your body with anything less than nutritious, whole foods.
As an athlete, professional or amateur it does not matter, keeping an eye on your nutrition is a full time gig. Food is fuel and you should be supplementing your body with adequate protein, carbohydrates, and fats.
Depending on your sport, you should be able to enter the game / competition / performance with enough stored energy to last a full 60 minutes of high intensity activity. Here's how to eat for optimal performance:
Approx. 2 hours pre sport.
You want a substantial meal, as you do have the time to digest and relax. Half your plate should be full of grains or cereals, a quarter protein, and a quarter non-starchy vegetables. Reach for your lean proteins like chicken and turkey, with rice or pasta, and a good side of veg. Keep that plate really simple and clean so you know the energy output is going to be efficient.
Not one to get creative in the kitchen? Thankfully fresh, pre-portioned, meal delivery services like MACROS are a convenient option for those looking to stay inspired and on track with their eating habits. Someone else has already done all the work for you; counting macros, adding healthy fats, and leaving you satisfied without having to whip out the fry pan. Choose from an array of meal plans including: sculpt, weight loss, and balanced, to suit your current wellness goals.
Approx. 1-hour pre sport, or in between activity.
You might be starting to feel peckish again, but try not to pig out. You want snacks that are going to give you an additional boost of energy, without sitting heavy in your stomach and sloshing around whilst you get active. I'll let a light peanut butter sandwich slide, but your best choices here include: protein bars, cereal bars, nuts and seeds, yogurt, and fruit.
Approx. 30 minutes pre-sport, and during.
While this might seem obvious for most athletes, I can't reiterate how important hydration is. If you don't have enough water before exerting yourself, you are increasing the risk of dehydration, and therefore injury. Insufficient water intake means you are more prone to suffering from muscle cramps and fatigue.
What about sports drinks you ask? They aren't necessary in preparation for sport if you've eaten appropriately. High in concentrated sugar, consuming sports drinks all at once can upset the stomach and cause cramping. However, this does vayr depending on the type of sport you are paticpating in…high level athletes and marathon runners for example, require sports drinks to maintain their muscle glycogen levels throughout excessive physical activity. If you've signed up for a local touch footy comp with your colleagues, I think you'll be ok.
It's worth noting the adverse affects, where too much water can also hinder your performance, leaving you sluggish and slow, which is not ideal. Find your balance.
As always, we recommend consulting a health and medical professional, and your trusted dietician, to work out a personal diet plan that adequately reflects your sporting lifestyle.
Work hard, eat well, and perform at your best. Go kick some goals with this healthy eating guide!
About James Halim:
James Halim has a Bachelor in Exercise & Sport Science and a Masters in Nutrition & Dietetics with over 5 years in the food industry. With a strong passion for fitness, health, and wellbeing, James has an aim to become an advocate for a balanced healthy lifestyle with exercise and nutrition.
About MACROS:
MACROS ready-made meals make healthy eating easy and delicious for every Aussie. Nutritionally-balanced and portion-controlled MACROS meals are dairy-free and cater to a range of dietary requirements whilst also offering high-protein, low-cal and low-carb options. Whether you're looking to sort healthy work lunches, are too busy to cook in the evening, or are looking to smash your fitness goals, MACROS has a plan for you with fresh meals that start at $8.70 each.