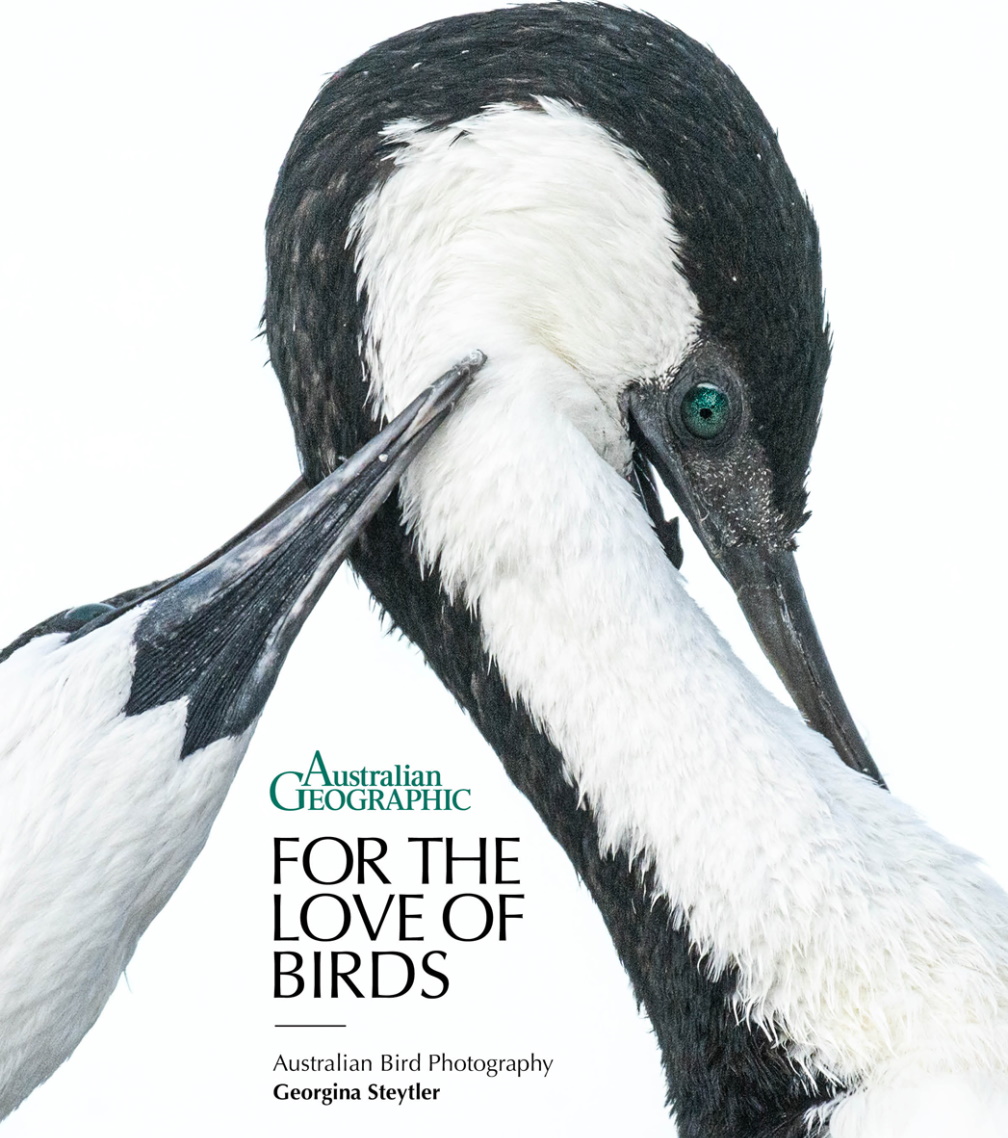 To embrace Australia's feathered friends, award-winning photographer, Georgina Steytler and Australian Geographic have launched their book "For the Love of Birds" which explores some of Australia's 830 species of birds in an array of stunning photography. Author proceeds will be donated towards conservation efforts for threatened species.
An ethical artist who believes in treading lightly on the earth, Georgina practices and describes the art of low impact photography which doesn't distress wildlife or disturb natural behaviours. Throughout the book, she emphasises the importance of learning how to protect and embrace Australia's feathered species for their "weird, wacky and wonderful" ways.
"For the Love of Birds is exactly that. I have a deep appreciation for all types of birds and the utmost respect for their wellbeing. As a photographer, I never strive to take the perfect photo, I believe it's more important to observe the beauty of the animals and possibly miss out on the photo if it means they are not interfered with. First and foremost is my love of birds," said Georgina.
The book's introduction recollects the day Georgina left her law career and volunteered at the local Birds Australia (now BirdLife Australia) office in Perth - known in her life as B.B. (Before Birds). Thus began her now life-long passion for birds and career as a self-taught photographer producing images for use by conservation organisations around Australia and becoming the first Australian woman to win a category (Invertebrates Behaviour) in the Wildlife Photographer of the Year Awards.
Her words throughout the book deliver important messages, but her intention is simple - "...to encourage and inspire more people to ponder the feathered charmers in their backyard, listen a little longer to their calls, and take a moment to watch and understand their unique behaviours. For it is only through direct engagement with nature that the compassion and will needed to save it will be born."
And in the words of Sir David Attenborough: "Everyone likes birds. What wild creature is more accessible to our eyes and ears, as close to us and everyone in the world, as universal as a bird?"
For the Love of Birds is available in all good bookstores. For further information and to purchase For The Love of Birds, visit www.australiangeographic.com.au 
Format: Hardback, 300x240mm 240pp
Price: $59.99 AUD. Author proceeds will be donated towards conservation efforts for threatened species.