Written by

Caitlin Fono, Research Analyst, CoreLogic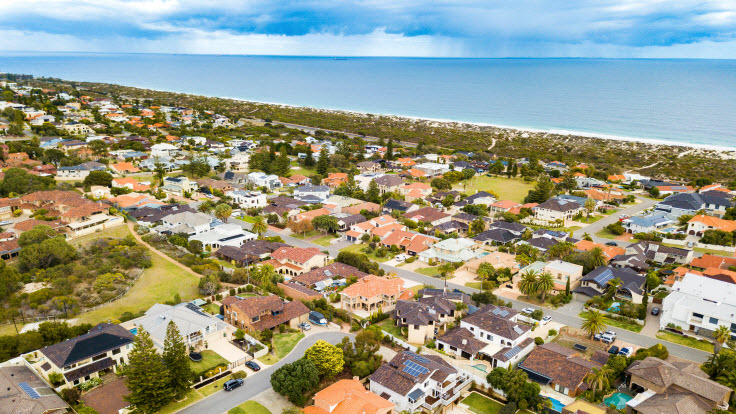 Auction activity rose sharply this week, with 2,847 homes taken to auction across the combined capital cities. The busiest auction week since the pre-Easter season spike, this week's auction activity was up 38.3% compared to the previous week (2,059) but was down -2.0% from the 2,905 auctions held this time last year. 
With the exception of Perth, auction activity was down across all of the capital cities this week, with 1,676 auctions held across the combined capitals. Down 41.8% from the week prior 2,879 this week's auction activity is still significantly above the activity seen over the last federal election week (930 week ending 19th May
2019). The combined capitals preliminary clearance rate slipped to its lowest level so far this year, with 62.9% of the 1,343 results collected so far returning a positive result This week's result is down 1.7 percentage points from last week's preliminary result of 64.6% which was revised to 60.1% at final figures. This time last year 75.6% of the 2,838 auctions held were successful. 
In Melbourne, 709 homes went under the hammer this week, down 45 1 from both the previous week and this time last year, with 1,291 auctions held both weeks With 590 results collected so far, this week's preliminary clearance rate 61.9% overtook the week prior as Melbourne's lowest preliminary clearance rate of the year to date Last week's preliminary clearance rate of 64.0% was revised down to 60.5% at final numbers, while 74.9% of auctions held this time last year were successful

Sydney had its quietest auction week since the Easter long weekend, hosting 535 auctions this week, down 43.4% from the 946 held the week prior. With 449 results collected so far, Sydney's preliminary clearance rate rose, with 61.7% sold under the hammer. This week's result is up 60 basis points from the week prior when a preliminary clearance rate of 61.1% later revised to 53.8% was recorded despite the small lift in clearance rates, Sydney's withdrawal rate 21.4% continued to hover around the 20 mark for the fifth week in a row. This time last year 76.9% of the 1,103 auctions held in Sydney were successful.

Canberra's auction clearance rate was steady at 76.0% followed by Adelaide 68.0% and Brisbane 62.9%. Adelaide was the busiest among the smaller capital cities with (196) homes going under the hammer, followed by Brisbane (127) and Canberra (91). Of the 12 auction results collected in Perth so far, three were successful, while no auctions were held in Tasmania this week.

More than 3,000 auctions are scheduled for next week at the moment the highest level of activity since the week prior to Easter.

Australian unit market update - May 2022

By Kaytlin Ezzy, Research Analyst, CoreLogic

At the national level, value appreciation slowed by 10 basis points in April across both houses (0.7%) and units (0.2%). This slowing in the monthly growth rate has seen the annual appreciation in national unit values fall to 10.4%, while the annual growth in national house values fell below 20% for the first time since July 2021 (18.4%) to 18.6%, resulting in an annual performance gap of 8.2%.

Over the three months to April, unit values across the combined capitals rose 0.2%, compared to the 1.3% rise recorded for houses. Making up 38.6% of the capital city unit market, the -1.2% decrease in Sydney's unit values weighed heavily on the combined capitals growth metric, with all other capitals reporting quarterly growth above or in line with the combined capitals.
Brisbane (4.6%) led the pace of quarterly growth, recording its highest quarterly growth rate since January 2008 (4.9%), followed by Adelaide (4.3%) and Canberra (3.8%). Across Perth and Melbourne, unit appreciation appears to be regaining some steam with Melbourne units recording a 0.4% increase in values over April, resulting in Melbourne's first positive quarterly growth rate since January, while Perth's quarterly growth rate has recovered from 0.0% over the three months to January to 1.0% over the three months to April. Hobart's unit values rose 0.6% over the month of April, while Darwin's values rose 0.2% over the same period.

Regional units

Regional houses (1.4%) continued to outperform regional units (1.0%) in April, with the pace of growth easing across both segments from the 1.7% rise seen in March. Following a similar trend to the capital, Regional QLD led the pace of quarterly growth, recording a new cyclical high of 6.3%, followed by regional WA (3.6%), regional Tasmania (2.8%) and regional NSW (2.7%). While value growth across most unit and house markets is now losing momentum, Brisbane and Regional QLD units are yet to show signs of a slowdown in growth.
Unit listings
Listings continue to help explain some of the divergence amongst the capitals. Total unit listings levels in Brisbane and Adelaide remain approximately 40% below the previous five-year average despite the newly advertised unit listings having somewhat normalised over recent months. At the other end of the spectrum, Sydney and Melbourne's total advertised unit supply is now between 8% and 17% above the average, suggesting that more units are being added to market than are being sold. Total listings levels in the combined regional unit market also remain low, helping bolster the strong growth seen across regional Australia.