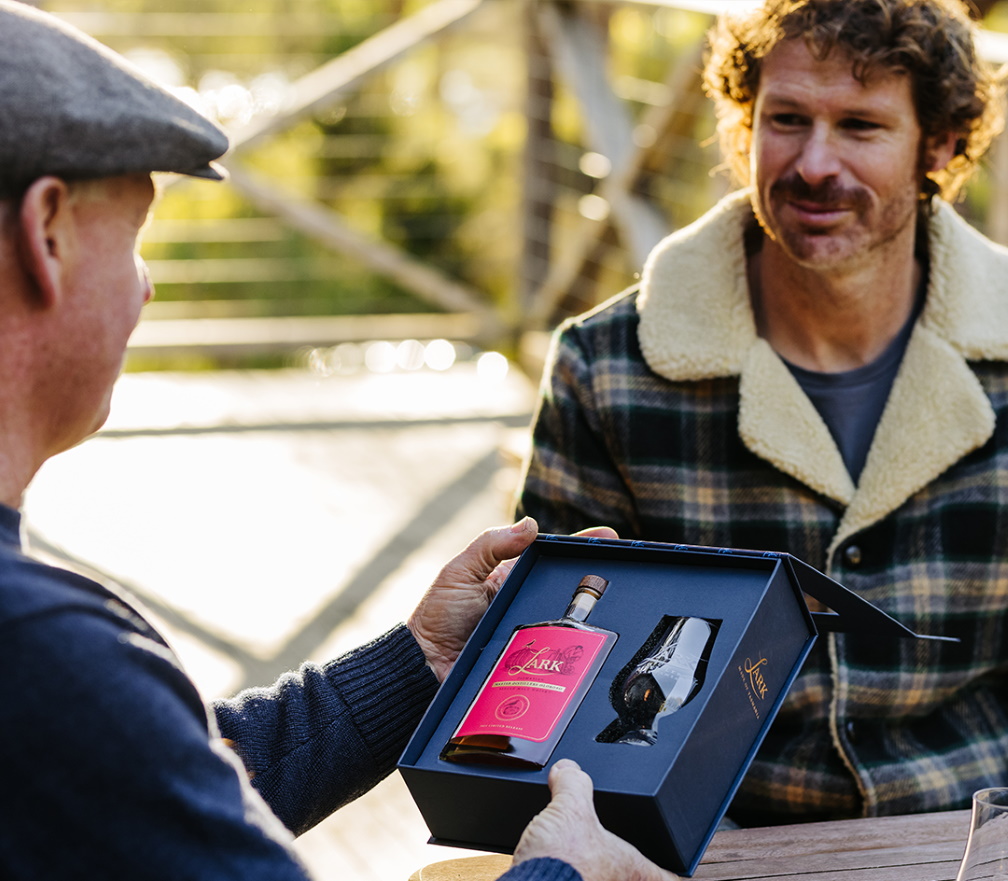 Tasmania's Lark Distilling Co. has unveiled an exceptional collection of bespoke gift sets, just in time for Father's Day. Whether he's a seasoned whisky-drinker or looking to experience something new, Lark has a unique whisky journey for every Dad, ready to unbox on Sunday 5 September.
With distance separating many families over the past 18 months, Lark has created a way to bring everyone together and raise a glass to the ones who raised us. Lark's Father's Day gift sets feature both 100ml varieties of Tasmania's favourite spirits so Dad can enjoy a dram or two on their special day.
Just as there is no single description of what makes a Dad or father figure, Lark has included not just one of its pioneering whiskys, but a number of flagship and special edition releases, beautifully presented alongside a Glencairn whisky glass emblazoned with a laser-etched Lark insignia.

When it comes to choosing the perfect tipple for Dad, matching palette to personality is no easy thing. Lark has partnered with creatives from the King & Sobey production company to delicately curate pairings and experiences that are designed to be a wonderfully indulgent way to celebrate Dad this year. 
Lark Distilling Co. gift sets are now available from larkdistillery.com/collections/gifts with something for everyone.