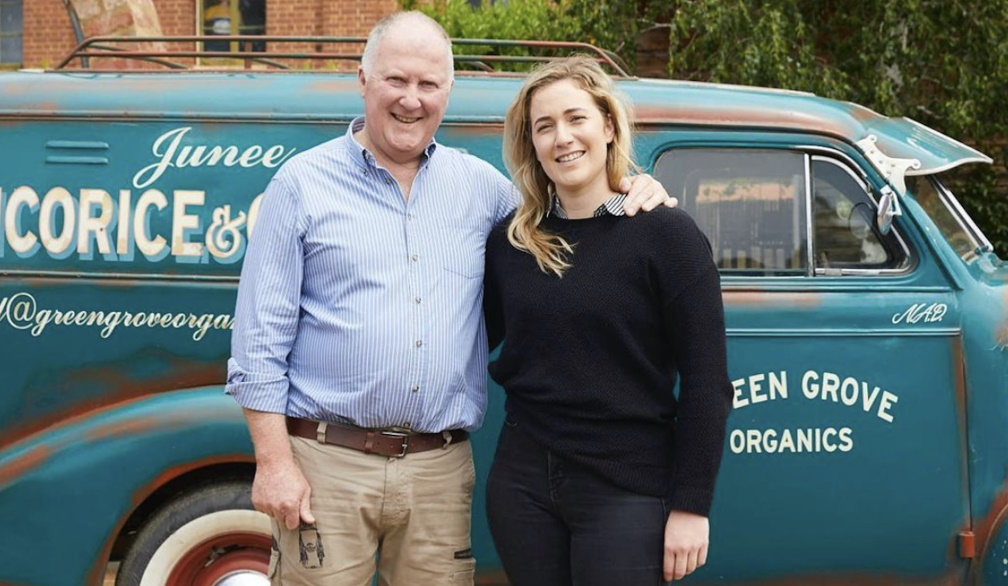 Lockdown may have put a dampener on this year's Father's Day, but Junee Licorice and Chocolate Factory has come up with a cute interactive activity-cum-present that dads can do during lockdown.
Apart from socks, licorice and chocolate  is right up there when it comes to Father's Day gifts, and the factory is offering DIY 'make your own' chocolate freckles and rocky road kits. 
Link to video of them being made here.
The kits come in a variety of different chocolate, including milk, white and dark, and delicious fillings to choose from include strawberries, licorice, honeycomb, pretzels, yummies and pistachios.
"It's the perfect activity for Father's Day, especially during lockdown," says Rhiannon Druce, general manager of Junee Licorice and Chocolate Factory.
"The kits are really easy to use and come with the chocolate base, fillings and instructions – everything you need to make a chocolatey masterpiece."
Located in the NSW Riverina region, the factory makes 900kg of licorice a day – and more than two tonnes of its white chocolate coated raspberry licorice each month – and pumps out a tonne of chocolate to coat everything from nuts to fruit.
It's the only organic licorice factory in the southern hemisphere and is already going great guns with its chocolate care packages, that people are sending to employees, family and friends in lockdown across the country.
Online gift orders have increased by 7100 per cent during the lockdowns, with chocolate care packages, tasting trays and white chocolate covered strawberries proving most popular to lift people's spirits. 
The benefits of chocolate and licorice are well-known, especially organic dark chocolate. 
As well as being nutritious, chocolate can increase serotonin production, lifting the mood. It can also be a powerful source of antioxidants, may reduce heart disease, and may improve blood flow and lower blood pressure.
Licorice can also be a potent antioxidant, anti-inflammatory, and have antimicrobial effects.
Junee Licorice and Chocolate Factory holds two of the Guinness World Records – for the world's longest piece of licorice at 612m, and the world's longest piece of rocky road, measuring 62.2m.
It's Father's Day next Sunday, 5 September.