After what feels like a lifetime in lockdown, many Australians have found exercise routines whether it's been committing to a daily walk or investing in a home gym. What many Australians have forgotten is the importance of recovery and how they can optimise their rest with innovative devices. Hyperice has the ultimate list of products to heal your muscles before you feel any effect of DOMS. 
Hyperice continues to fuel growth across Australia and globally across 60 countries where they've signed on the likes of athlete-investors including, Formula One (F1) driver, Daniel Ricciardo; CrossFit World Champion and 'World's Fittest Woman', Tia-Clair Toomey; 4-time tennis Grand Slam champion, Naomi Osaka; and BMX rider, Nigel Sylvester. With athletes across the globe continuing to fall in love with Hyperice products daily, they lead the way as the best products in the market.
No matter if you're an elite athlete or a casual gym-goer, Hyperice's suite of products range from contrast therapy treatments to compression massages to percussion massage equipment and are taking over the newly founded wellness and recovery technology industry. 
Here are some of the key products perfect for everybody's Christmas wishlist to enhance their exercise routines with the confidence that minimal recovery time will keep them on their feet.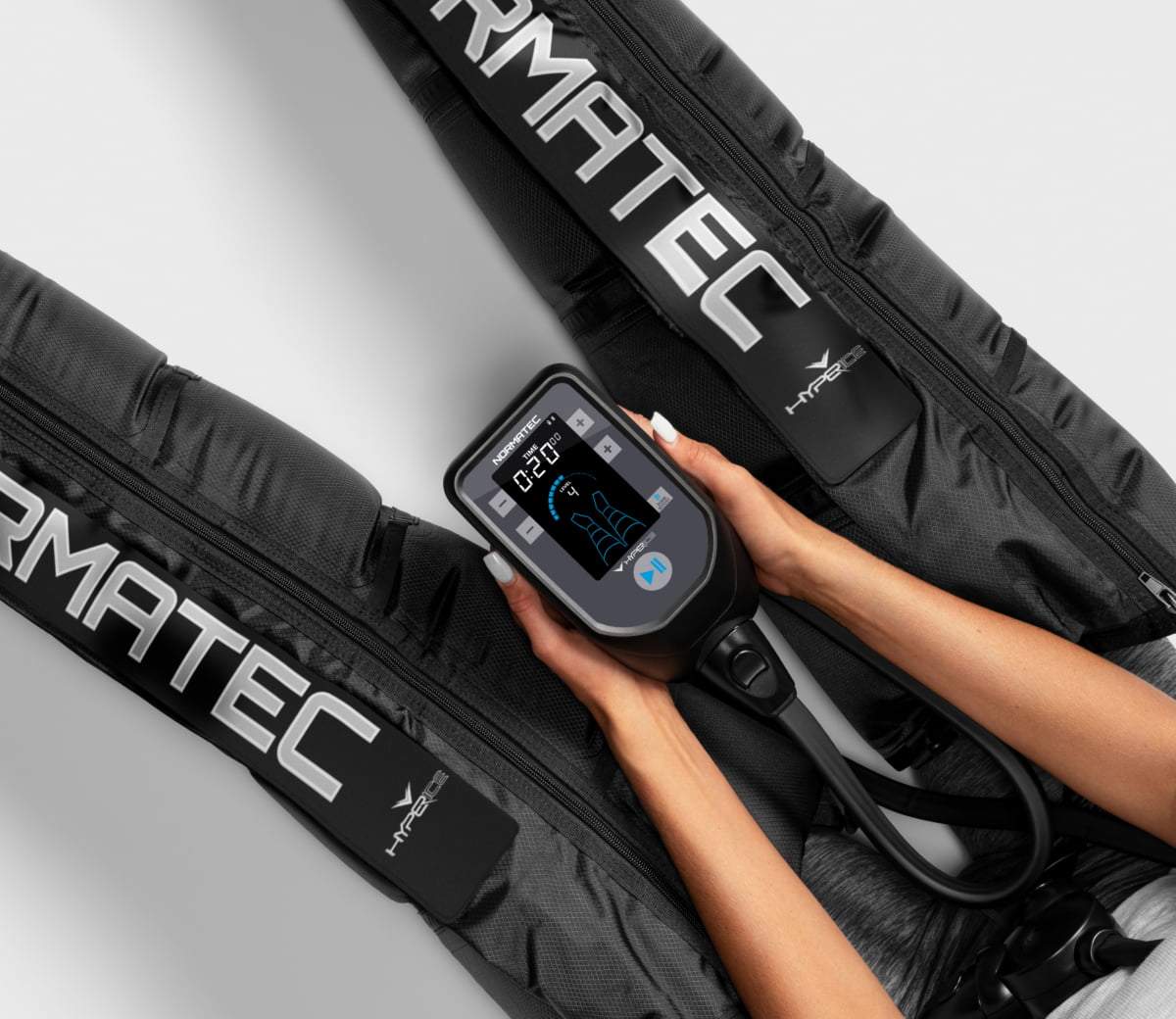 Normatec 2.0 Leg System RRP $1,699.95 
The Normatec 2.0 uses dynamic air compression to create a restorative massage that is shown to increase circulation and help you feel refreshed faster. The leg system can be used to warm up before moving your body, and afterwards to ensure optimal recovery. The Normatec patented Pulse massage pattern includes a unique digitally controlled calibration phase that molds the attachments to your body, guaranteeing a custom fit and perfectly precise pressure each session. With every session, choose between 7 different levels of intensity allowing yourself to give a little extra attention wherever you need it most with ZoneBoost. 
The Normatec 2.0 leg attachments use premium materials and overlapping zones for gapless compression. With the leg attachments, every user will also receive a lightweight control unit, power supply, and the hose that connects the control unit to the attachment. Athlete travellers can also purchase the additional Normatec 2.0 Series Backpack providing them with a compact unit that puts travellers at ease when needing to lug around recovery equipment.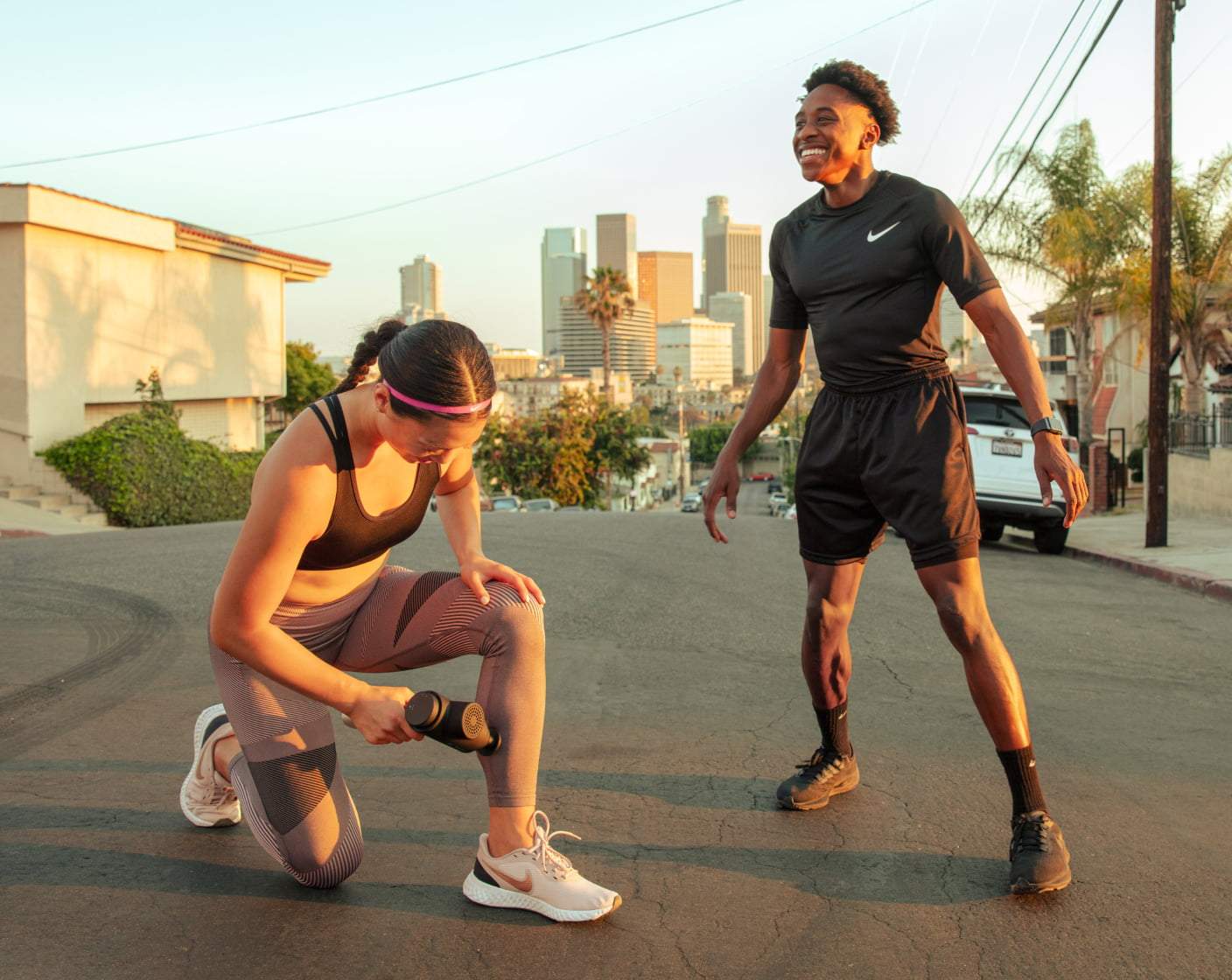 Hypervolt 2 Pro RRP $699.95
The most powerful massage percussion device ever, now with five variable speeds and a new digital dial, the Hypervolt 2 Pro helps you recover faster so you can get back to doing more of what you love and say goodbye to muscle fatigue. Only launching in Australia this month, you can now warm up and recover like the pros do. The Bluetooth® connected Hyperice App powered by HyperSmart™ technology provides users with guided routines from top athletes and automatic speed adjustment. The Patented Pressure Sensor Technology™ further allows users to analyse how much pressure is being applied and adjust accordingly. 
With a weight of 2.6 lbs and battery life of 3 hours, the Hypervolt 2 Pro massage gun is perfect for on the go. Additionally, the gun is approved by the TSA for carry-on meaning that you will always have access to a massage no matter where you are. Included with the gun is the power supply and adapters, your 5 head attachments, and a head attachment pouch to keep them together and organised.
For more information or to purchase Hyperice products, please visit hyperice.com.au.